STEM - Science, Technology, Engineering, Math
Main Library Tech Items
Includes:
3 lens protectors (2 individual, 1 for 2 lenses), lens cleaning cloth, instructions.
Check Availability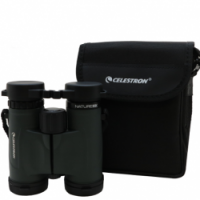 Take a closer look at the world around us with this 9-in-1 smartphone camera lens kit. Comes with a field guide and resource guide!
Includes:
Smartphone camera 9-in-1 lens kit: case, 9 lenses, clip-on lens holder, lens cloth, and instruction sheet; field book;laminated resource guide.
Check Availability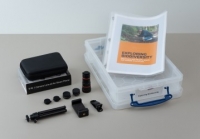 Study the night sky with this sky quality meter, & planisphere (star finder) kit.
Includes:
Sky Quality Meter with laminated instruction sheet, 9 volt battery, red LED flashlight in carry pouch, field guide, planisphere, laminated resource guide and data sheet.
Check Availability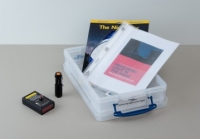 Get to know the pollinators in your garden! Complete with field guide and information on pollinating friends.
Includes:
Stopwatch and countdown timer; field glasses with case; lens cloth and instructions; field book; clipboard; BEES in Your Backyard book; Massachusette Trees & Wildflowers Guide; laminated resoure guide and pollinators FAQ; laminated data sheet and dry-erase marker; bee observer cards.
Check Availability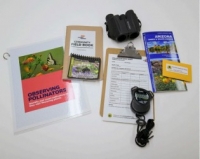 A collection of common ghost hunting tools.
Includes:
EMF meter, infrared thermometer, voice recorder, spirit box, laser grid pen, 2 headlamps, ghost log, user guide.
Check Availability
Wireless hotspots give you access to wireless internet on the go, anywhere you can hit a cell tower. You can use them at home or on the road to bring internet to all of your devices.
International service is not supported. Data service will be stopped if hotspots are not returned by their due-back date.
Check Availability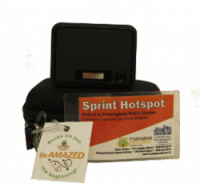 Turn your staircase into a keyboard, make your own touchpad, and more! Makey Makey teaches the basics of circuit building by letting you connect everyday items to computer programs.
Check Availability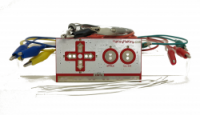 Includes:
Telescope, Tripod, MA25mm eyepiece and case, MA9mm eyepiece and case, eyepiece and viewfinder bag.
Check Availability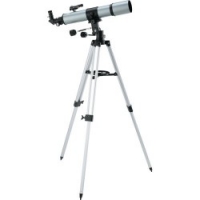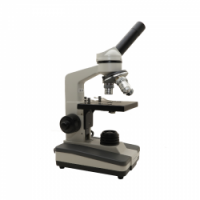 The Raspberry Pi is a credit card sized computer - you can program it and put an OS on it.
Borrowers are responsible for removing their content from the device before returning.
Check Availability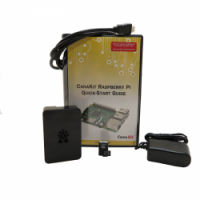 Celestron AstroMaster 70AZ RefractorTelescope
Includes:Telescope, 2 eyepieces - 20mm and 10mm, starpointer red-dot finderscope,universal smartphone adapter, bluetooth remote, tripod with accessory shelf, instructions, carry case
Check Availability