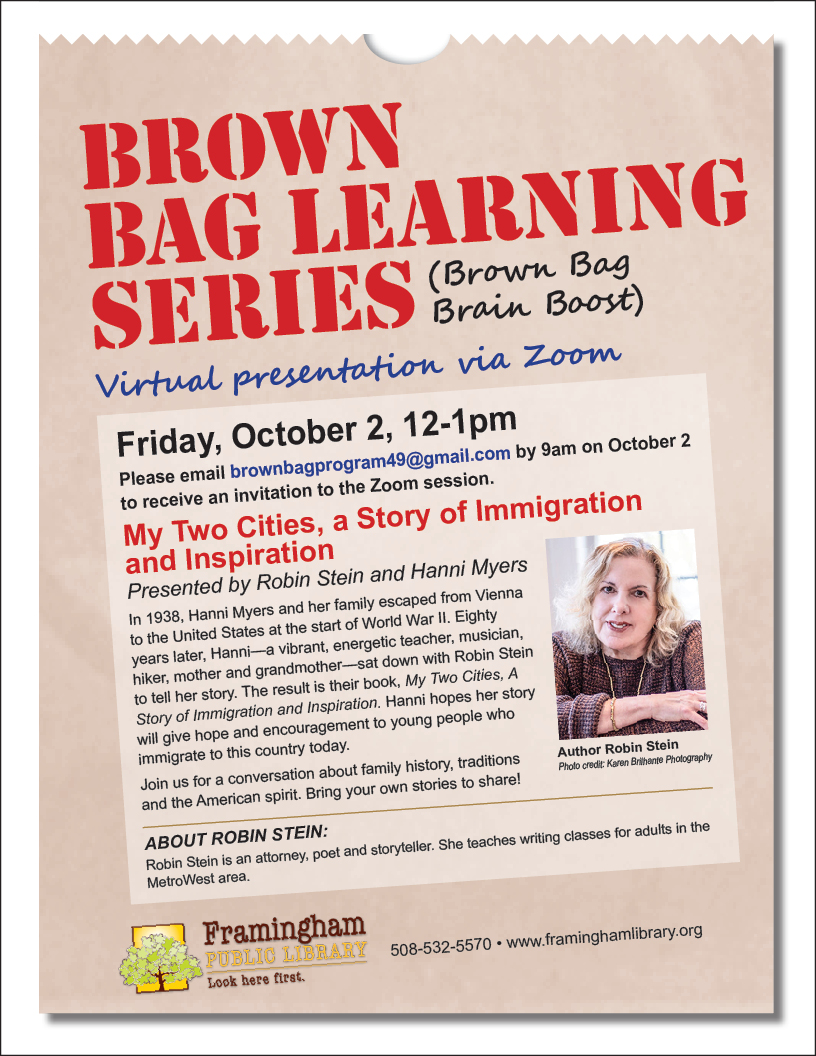 Presented by: Robin Stein & Hanni Myers
In 1938, Hanni Myers and her family escaped from Vienna to the United States at the start of World War II. Eighty years later, Hanni--a vibrant, energetic teacher, musician, hiker, mother and grandmother--sat down with Robin Stein to tell her story. The result is their book, My Two Cities, A Story of Immigration and Inspiration. Hanni hopes her story will give hope and encouragement to young people who immigrate to this country today.
Join us for a conversation about family history, traditions and the American spirit. Bring your own stories to share!
Please email brownbagprogram49@gmail.com by 9am on October 2, to receive an invitation to the Zoom session