Events Calendar
/ November 15, 2019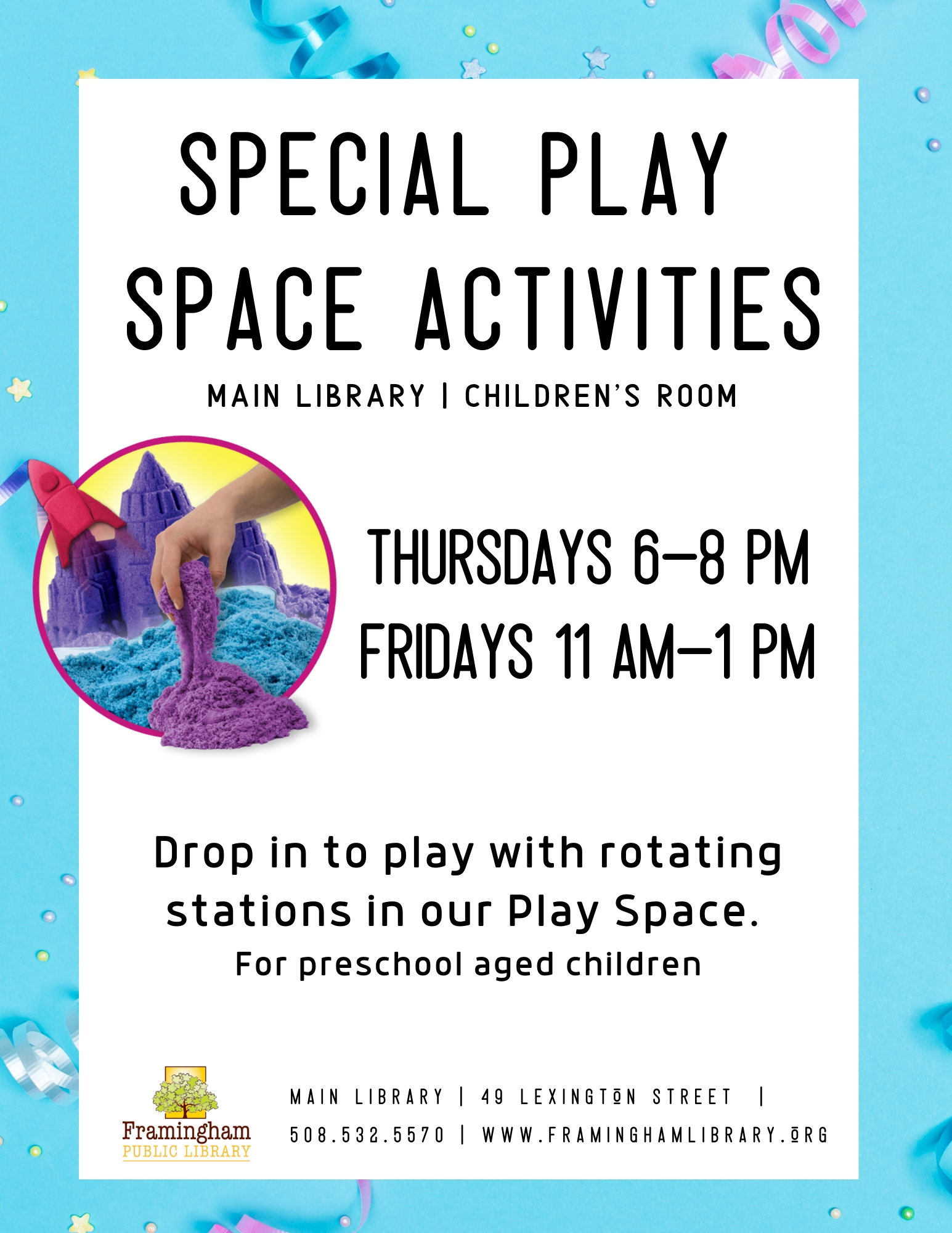 Drop in to play with the additional, rotating stations in our Play Space.
Thursdays 6:00-8:00pm
Fridays 11:00am-1:00pm

Preschool ages.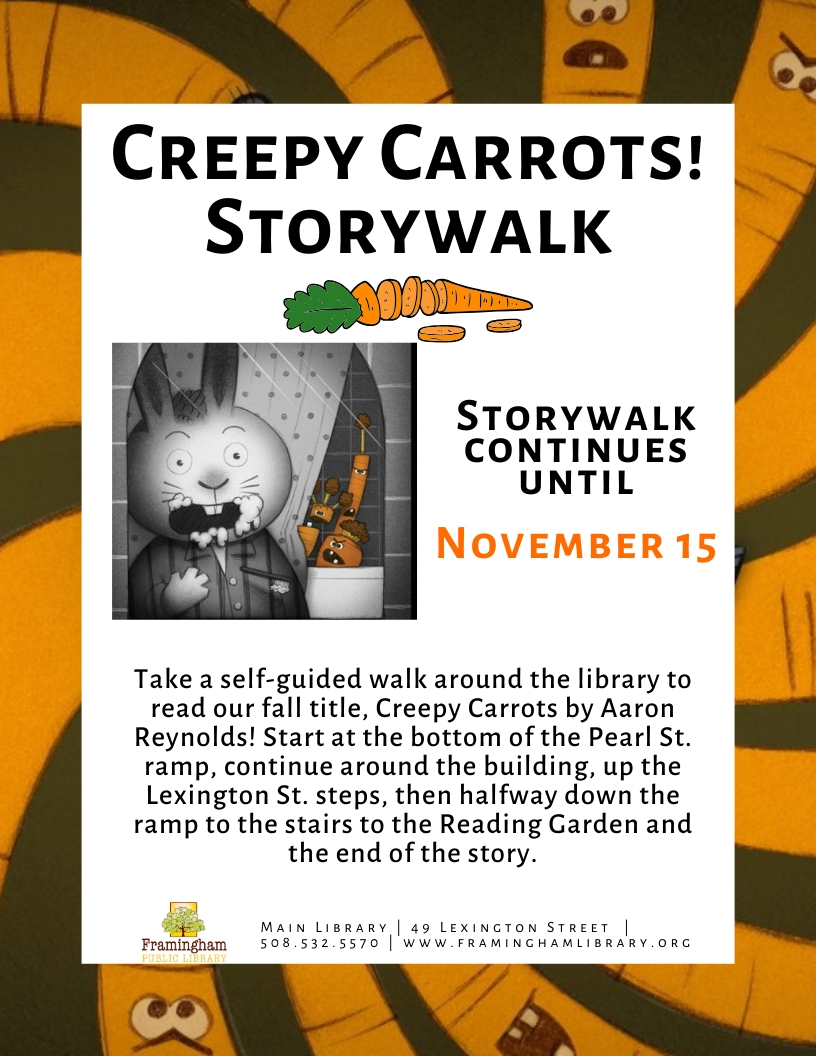 Take a self-guided walk around the library to read our fall title, Creepy Carrots by Aaron Reynolds! Start at the bottom of the Pearl St. ramp, continue around the building, up the Lexington St. steps, then halfway down the ramp to the stairs to the Reading Garden and the end of the story.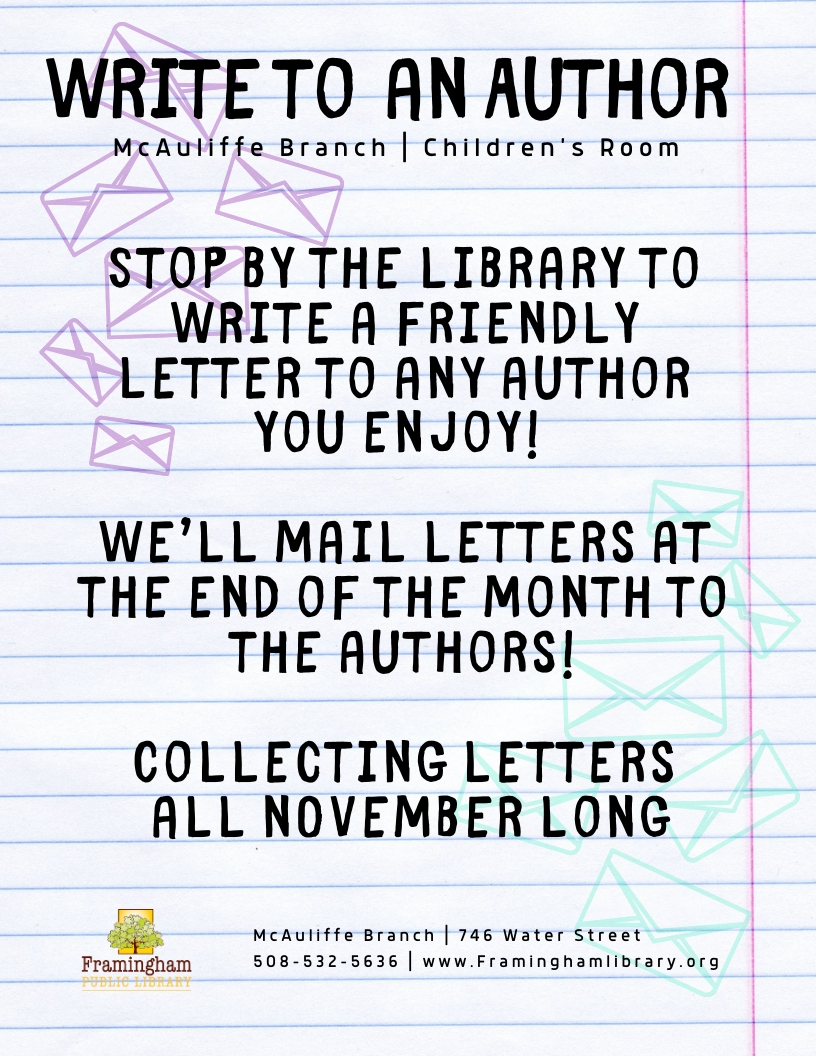 In honor of National Author's Day, stop by the library to write a friendly letter to any author you enjoy! Tell them what book they wrote is your favorite, ask them questions, or just draw them a picture. We'll mail letters at the end of the month to the authors!