A Vegetable Showcase: A Seed Lending Library Event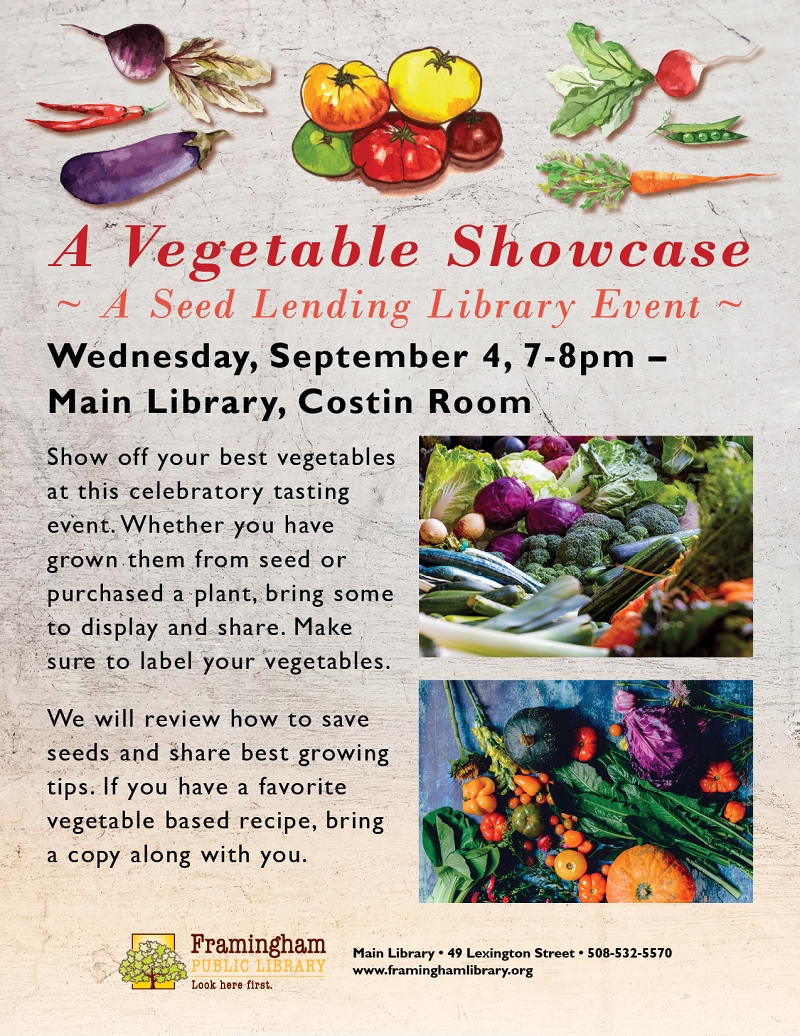 Show off your best vegetables at this celebratory tasting event. Whether you have grown them from seed or purchased a plant, bring some to display and share. Make sure to label your vegetables.
We will review how to save seeds and share best growing tips. If you have a favorite vegetable based recipe, bring a copy along with you.