"All About Tea: Camellia Sinensis Demystified" with MEM Tea Imports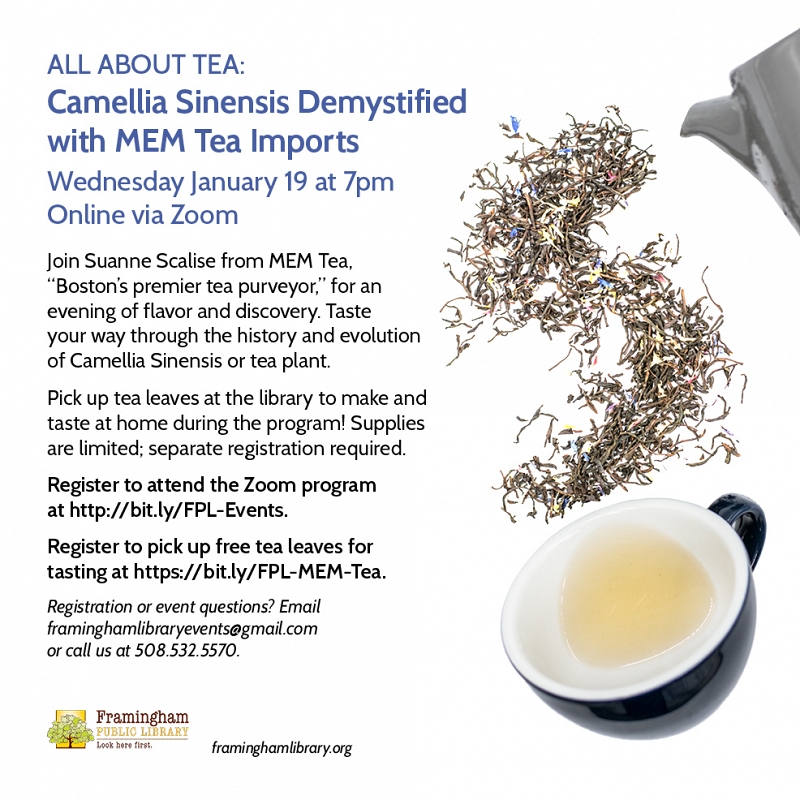 Join Suanne Scalise from MEM Tea, "Boston's premier tea purveyor" for an evening of flavor and discovery. Taste your way through the history and evolution of this iconic plant, the Camellia Sinensis or tea plant. Pick up your tea leaves at the library to make and taste at home during the program! (Supplies are limited).
Register to attend the presentation at: http://bit.ly/FPL-Events.
Register to pick up your free tea leaves for tasting (supplies are limited): https://bit.ly/FPL-MEM-Tea.