AniManga Club Craft: Kawaii Pillows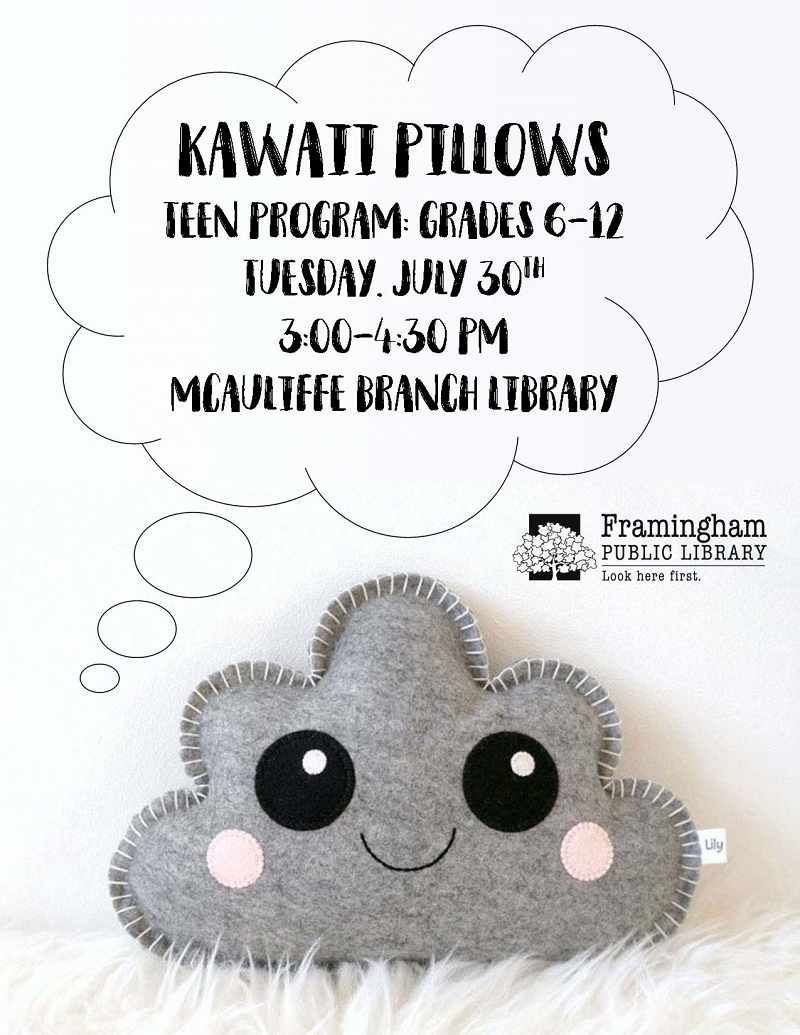 Kawaii means "cute" in Japanese. This summer we're extending our usual AniManga Club to include a craft where you'll get to hand sew your own adorable buddy! Don't normally come to AniManga Club? Doesn't matter, come craft with us! Will your new kawaii friend be a happy cloud? Maybe a friendly slice of pizza, or an adorable panda? The choice is yours.
Registration isn't required, but we'd love it if you would so we know how much material we'll need. To do so, fill out the form at the bottom of the page. When doing so, please put the grade of the person/people attending in the "Message" box, as well as the names of any additional registrants.
Grades 6-12