Art Across Asia: Masterpieces of the Asian Art Museum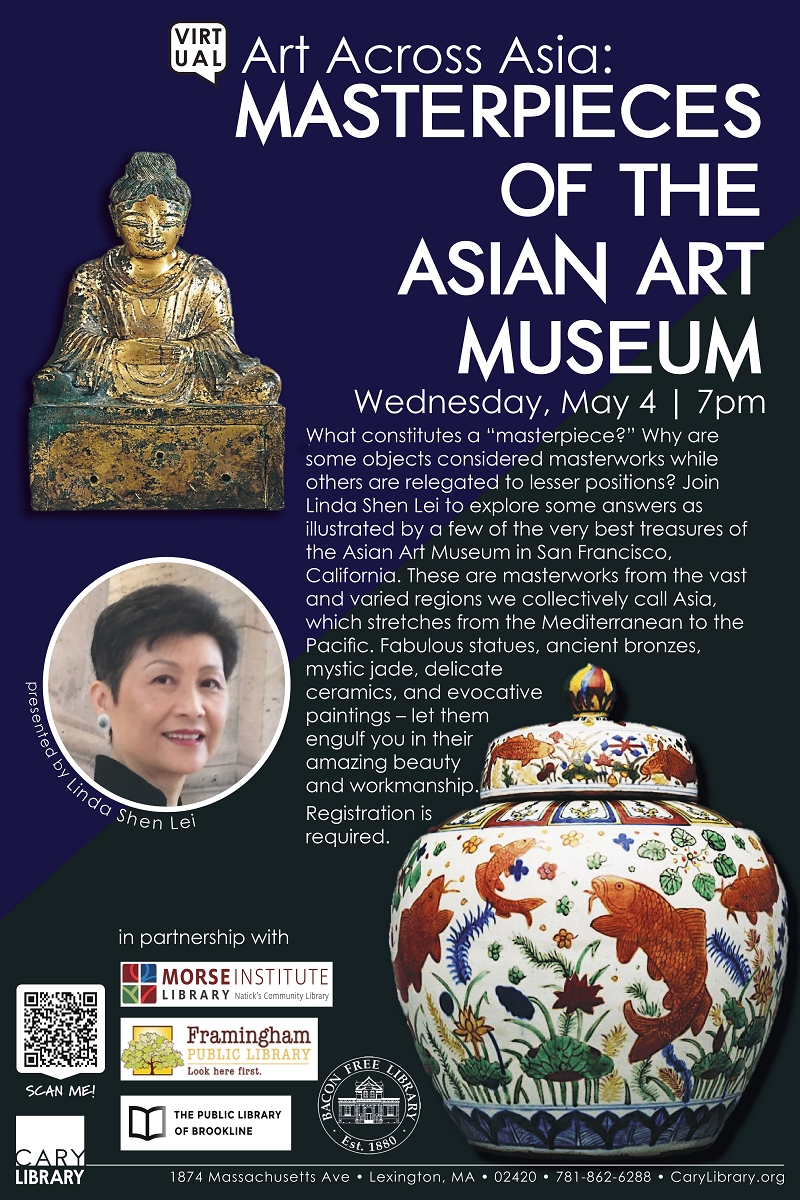 What constitutes a "masterpiece?" Why are some objects considered masterworks while others are relegated to lesser positions? Join Linda Shei Lei to explore some answers as illustrated by a few of the very best treasures of the Asian Art Museum. These are masterworks from the vast and varied regions we collectively call Asia, which stretches from the Mediterranean to the Pacific. Fabulous statues, ancient bronzes, mystic jade, delicate ceramics, and evocative paintings – let them engulf you in their amazing beauty and workmanship.
Linda Shen Lei is an educator with more than four decades of teaching experience in Mandarin and Chinese culture. Following her retirement, Linda joined the docent program at the Asian Art Museum, which has furthered her lifelong interest in Asian art while providing opportunities to continue teaching and sharing her love of Chinese calligraphy, painting, dancing, and storytelling with children and adults alike. Linda was elected Chair of the Docent Board in 2020 and worked closely with staff to adapt to a fully online learning environment. She has been leading virtual tours for schools and museum audiences while ensuring that all docents continue to develop their knowledge and skills in support of the museum's commitment to education and social justice. Linda oversees the Community Speakers Program and School Programs in addition to serving on the museum's Exhibition & Publication and Education Committees. Previously, she was Co-Chair of the Docent Training Program and President of the Society for Asian Art.
Register: http://bit.ly/FPL-Events.
In partnership with the Cary Memorial Library.