Backyard Birding: A First Look at Birds of Sudbury Valley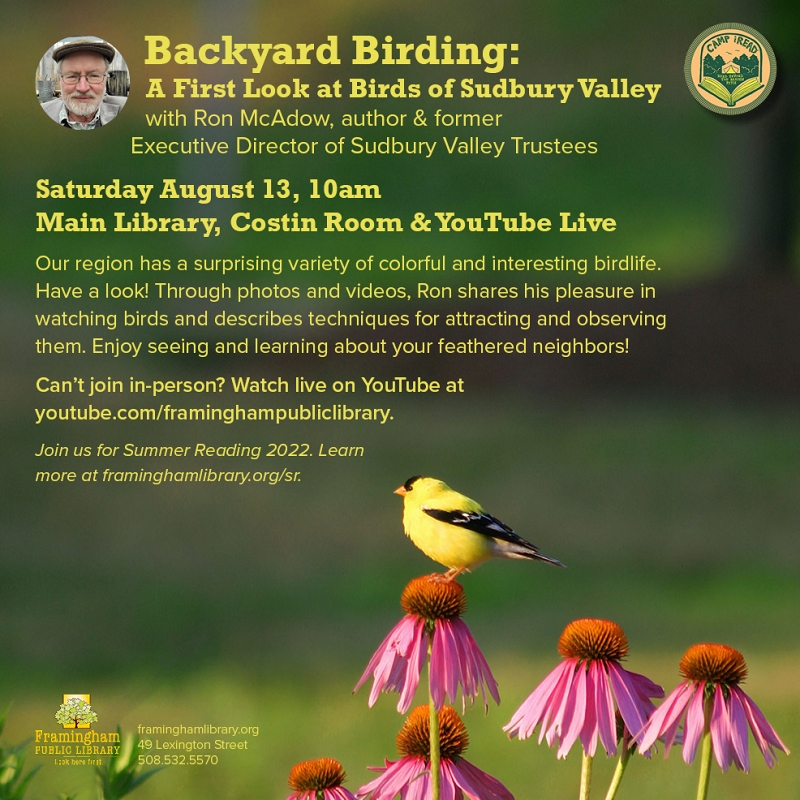 Our region has a surprising variety of colorful and interesting birdlife. Have a look! Through photos and videos taken in or near his yard, Ron will share his pleasure in watching birds. Many birds are small and elusive; Ron will describe techniques for attracting and observing them. You can enjoy seeing and learning about your feathered neighbors without needing to be a super-serious birder. This presentation will be informative and entertaining.
Watch online at https://www.youtube.com/framinghampubliclibrary.