Brazilian Independence Day: 200th Anniversary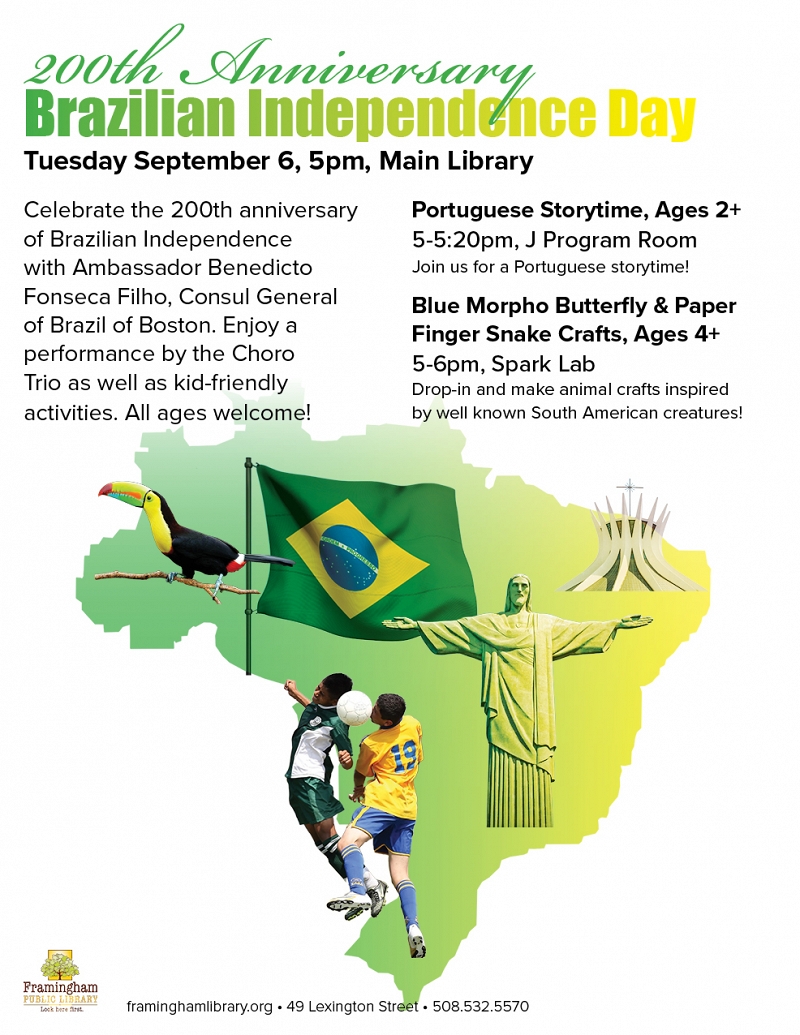 Join us to celebrate the 200th anniversary of Brazilian Independence! We're honored to have Ambassador Benedicto Fonseca Filho, Consul General of Brazil of Boston to start the event! Then, we'll enjoy a performance by the Choro Trio! All events have been moved inside!
Events for children include:
Portuguese Storytime Ages 2+
Main Library, J Program Room
Join us for a Portuguese storytime!
Blue Morpho Butterfly and Paper Finger Snake Crafts Ages 4+
Main Library, Spark Lab
Drop-in and make some animal crafts inspired by well known South American creatures!