Brown Bag Learning Series: A Tour Through Fashion History, Part 2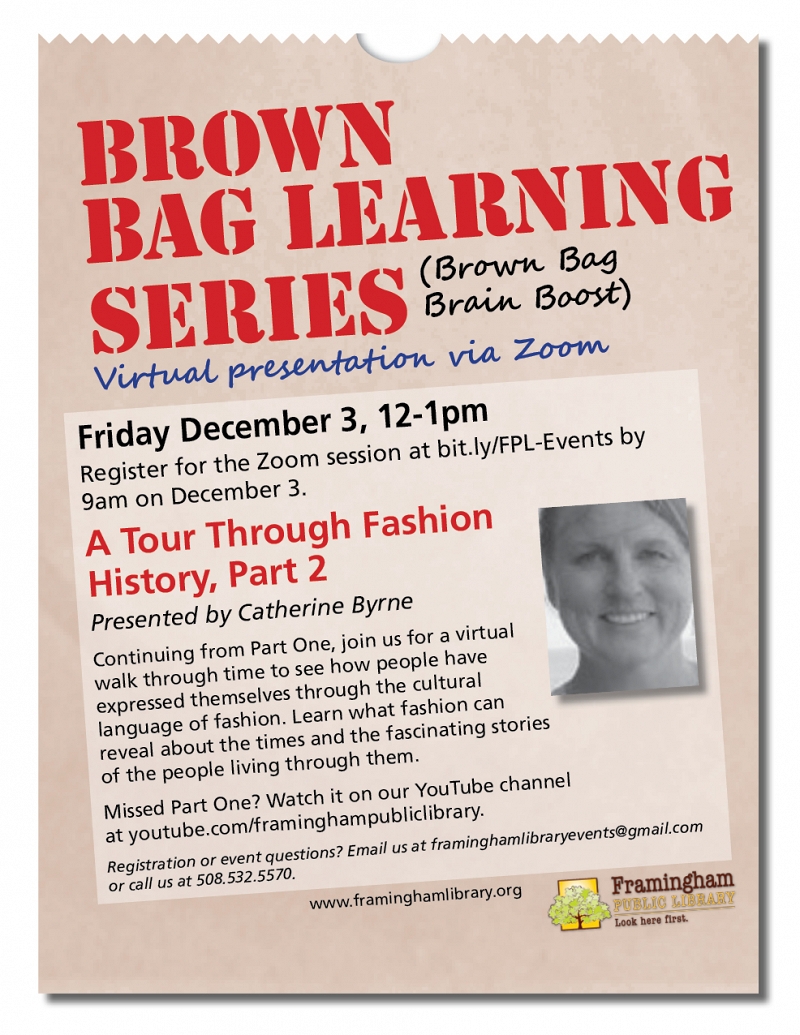 Presented by Catherine Byrne. Register for the Zoom session at bit.ly/FPL-Events by 9am on December 3.
Continuing from Part One, join us for a virtual walk through time to see how people have expressed themselves through the cultural language of fashion. Learn what fashion can reveal about the times and the fascinating stories of the people living through them.
Missed Part One? Watch it on our YouTube channel at youtube.com/framinghampubliclibrary.
Registration or event questions? Email us at framinghamlibraryevents@gmail.com or call us at 508-532-5570.