Brown Bag Learning Series: Be Heart Healthy: Prevention Strategies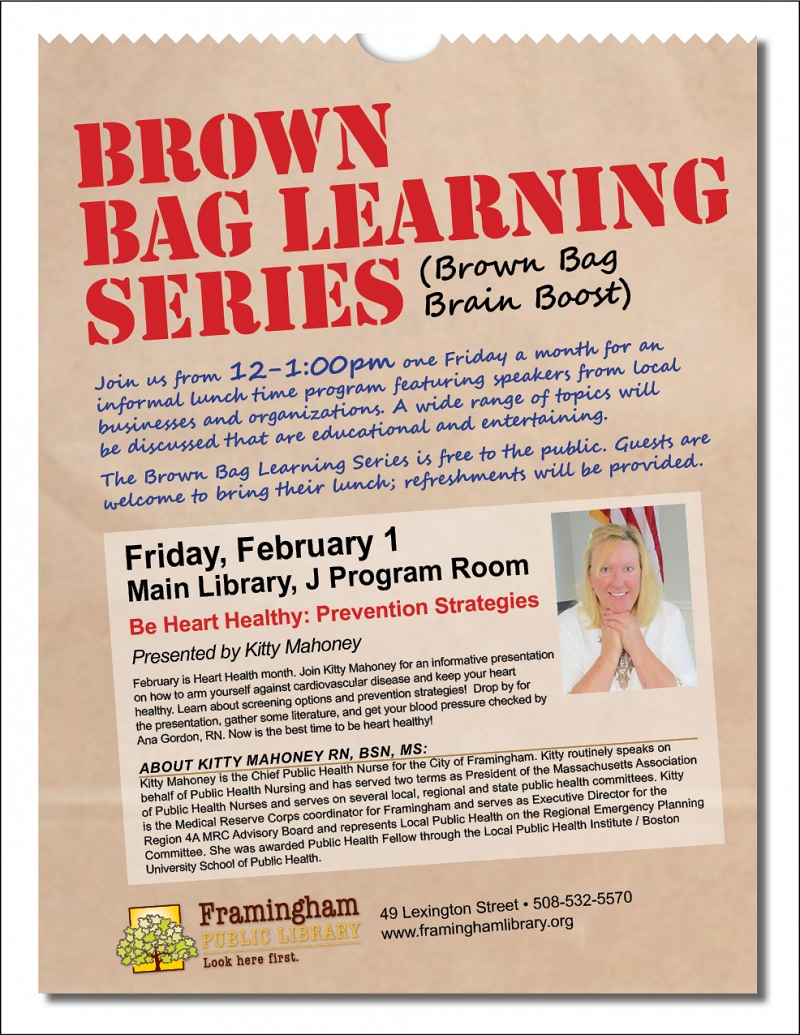 February is Heart Health month. Join Kitty Mahoney for an informative presentation on how to arm yourself against cardiovascular disease and keep your heart healthy. Learn about screening options and prevention strategies! Drop by for the presentation, gather some literature, and get your blood pressure checked by Ana Gordon, RN. Now is the best time to be heart healthy!
Presented by Kitty C. Mahoney RN, BSN, MS:
Kitty Mahoney is the Chief Public Health Nurse for the City of Framingham. Kitty is the Medical Reserve Corps coordinator for Framingham and serves as Executive Director for the Region 4A MRC Advisory Board and represents Local Public Health on the Regional Emergency Planning Committee. She was awarded Public Health Fellow through the Local Public Health Institute / Boston University School of Public Health.