Brown Bag Learning Series: Beekeeping 101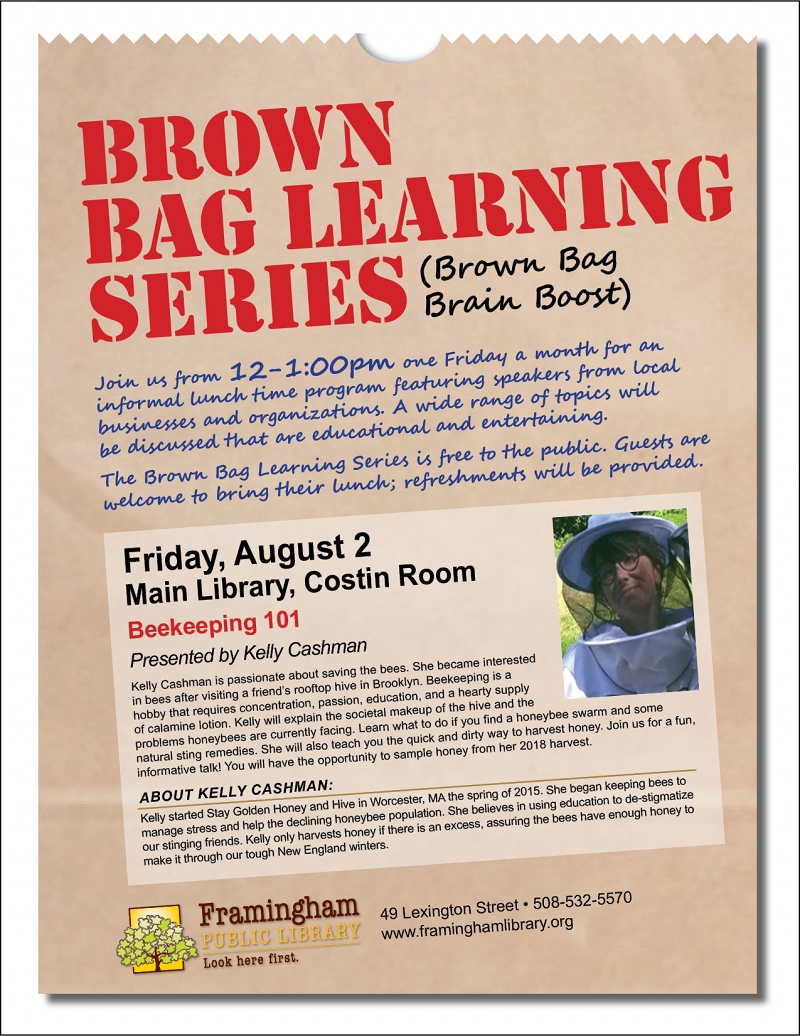 Kelly Cashman is passionate about saving the bees. She became interested in bees after visiting a friend's rooftop hive in Brooklyn. Beekeeping is a hobby that requires concentration, passion, education, and a hearty supply of calamine lotion. Kelly will explain the societal makeup of the hive and the problems honeybees are currently facing. Learn what to do if you find a honeybee swarm and some natural sting remedies. She will also teach you the quick and dirty way to harvest honey. Join us for a fun, informative talk! You will have the opportunity to sample honey from her 2018 harvest.

About Kelly Cashman:
Kelly started Stay Golden Honey and Hive in Worcester, MA the spring of 2015. She began keeping bees to manage stress and help the declining honeybee population. She believes in using education to de-stigmatize our stinging friends. Kelly only harvests honey if there is an excess, assuring the bees have enough honey to make it through our tough New England winters.