Brown Bag Learning Series: Fun Ways to Stay Healthy and Active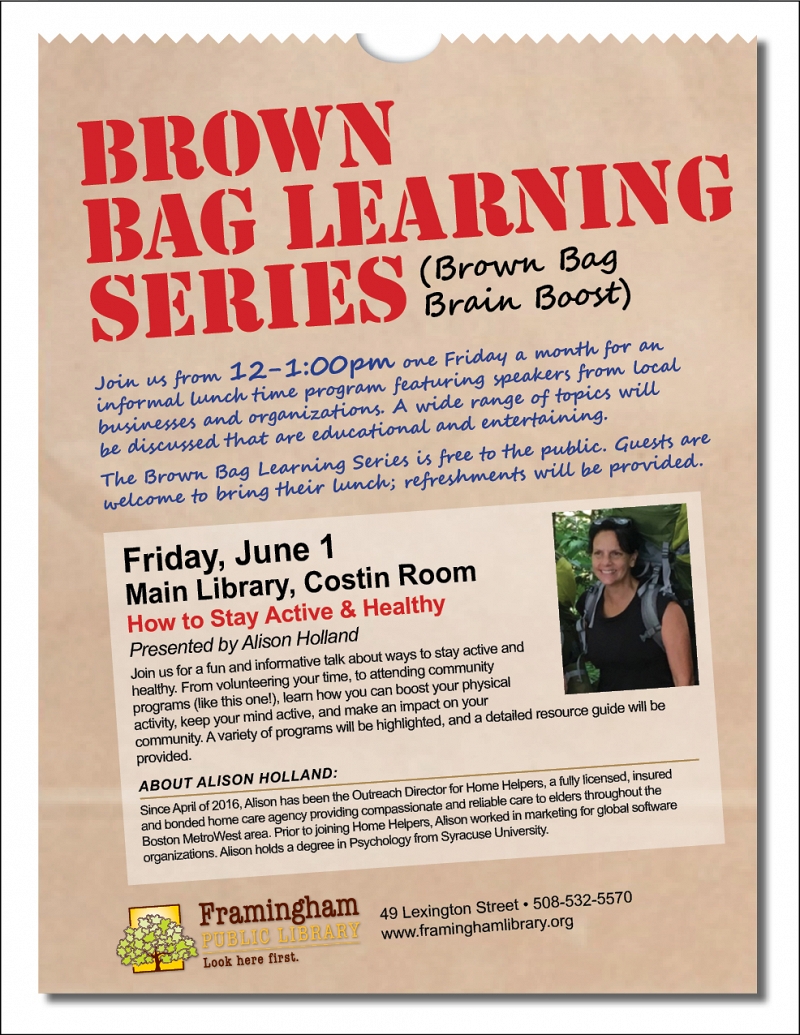 Presented by Alison Holland, Home Helpers of Metrowest
Join us for a fun and informative talk about ways to stay active and healthy. From volunteering your time, to attending community programs (like this one!), learn how you can boost your physical activity, keep your mind active, and make an impact on your community. A variety of programs will be highlighted, and a detailed resource guide will be provided.
About Alison Holland:
Since April of 2016, Alison has been the Outreach Director for Home Helpers, a fully licensed, insured and bonded home care agency providing compassionate and reliable care to elders throughout the Boston MetroWest area. Prior to joining Home Helpers, Alison worked in marketing for global software organizations. Alison holds a degree in Psychology from Syracuse University.