Brown Bag Learning Series: Introduction to QiGong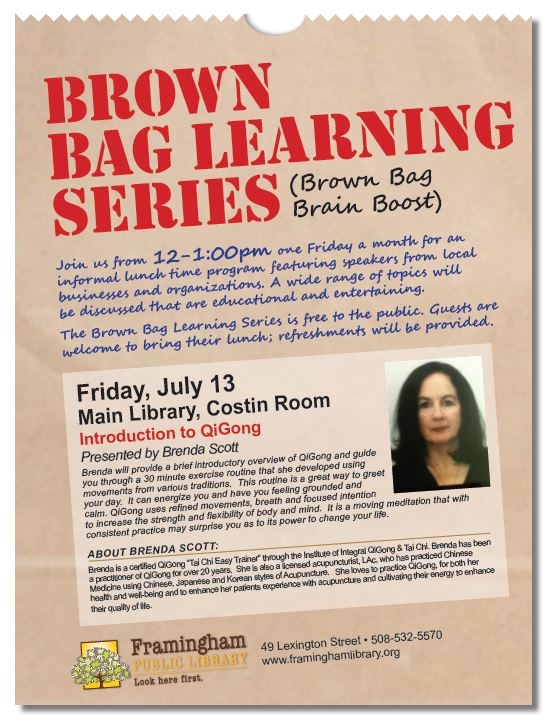 Brenda Scott will provide a brief introductory overview of QiGong and guide you through a 30 minute exercise routine that she developed using movements from various traditions. This routine is a great way to greet your day. It can energize you and have you feeling grounded and calm. QiGong uses refined movements, breath and focused intention to increase the strength and flexibility of body and mind. It is a moving meditation that with consistent practice may surprise you as to its power to change your life.
About Brenda Scott:
Brenda is a certified QiGong "Tai Chi Easy Trainer" through the Institute of Integral QiGong & Tai Chi. Brenda has been a practitioner of QiGong for over 20 years. She is also a licensed acupuncturist, LAc, who has practiced Chinese Medicine using Chinese, Japanese and Korean styles of Acupuncture. She loves to practice QiGong, for both her health and well-being and to enhance her patients experience with acupuncture and cultivating their energy to enhance their quality of life.