Brown Bag Learning Series: Library of Things Showcase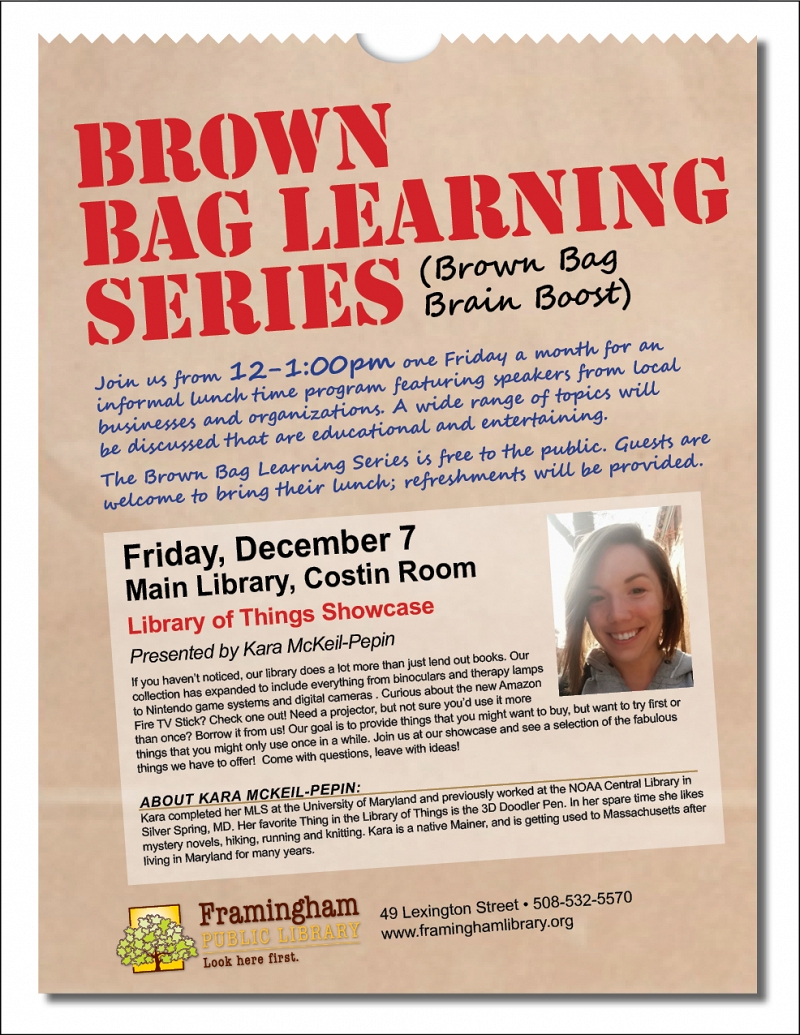 If you haven't noticed, our library does a lot more than just lend out books. Our collection has expanded to include everything from binoculars and therapy lamps to Nintendo game systems and digital cameras. Curious about the new Amazon Fire TV Stick? Check one out! Need a projector, but not sure you'd use it more than once? Borrow it from us! Our goal is to provide things that you might want to buy, but want to try first or things that you might only use once in a while. Join us at our showcase and see a selection of the fabulous things we have to offer! Come with questions, leave with ideas!
About Kara MacKeil-Pepin:
Kara completed her MLS at the University of Maryland and previously worked at the NOAA Central Library in Silver Spring, MD. Her favorite Thing in the Library of Things is the 3D Doodler Pen. In her spare time she likes mystery novels, hiking, running and knitting. Kara is a native Mainer, and is getting used to Massachusetts after living in Maryland for many years.