Brown Bag Learning Series: Making Progress Together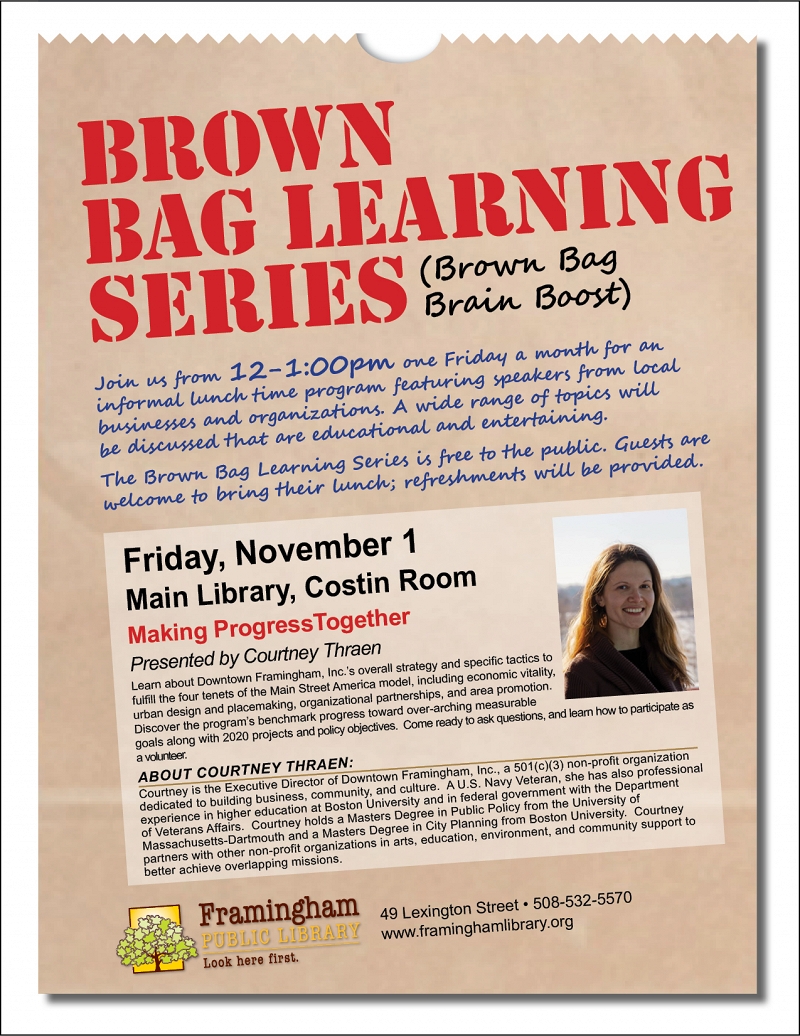 Presented by Courtney Thraen
Learn about Downtown Framingham, Inc.'s overall strategy and specific tactics to fulfill the four tenets of the Main Street America model, including economic vitality, urban design and placemaking, organizational partnerships, and area promotion. Discover the program's benchmark progress toward over-arching measurable goals along with 2020 projects and policy objectives. Come ready to ask questions, and learn how to participate as a volunteer.
About Courtney Thraen:
Courtney is an Executive Director of Downtown Framingham, Inc., a 501(c)(3) non-profit organization dedicated to building business, community, and culture. A U.S. Navy Veteran, she has professional experience in higher education at Boston University and in federal government with the Department of Veterans Affairs. Courtney holds a Masters Degree in Public Policy from the University of Massachusetts-Dartmouth and a Masters Degree in City Planning from Boston University.