Brown Bag Learning Series: Total Life Energy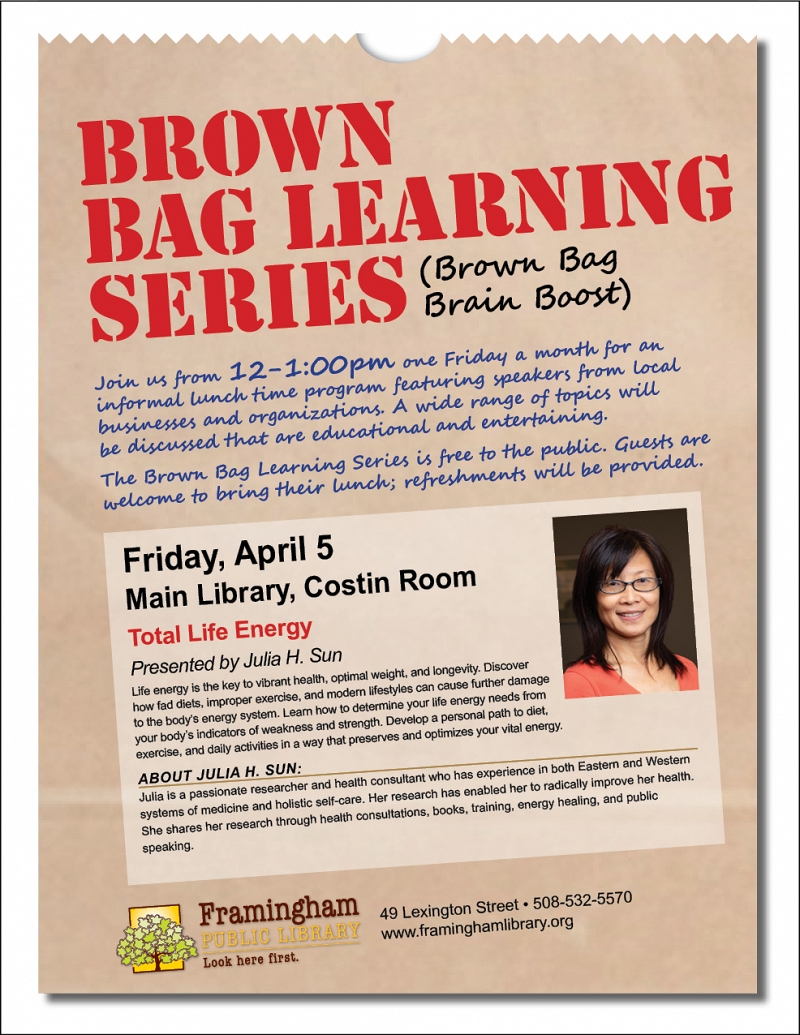 Life energy is the key to vibrant health, optimal weight, and longevity. Discover how fad diets, improper exercise, and modern lifestyles can cause further damage to the body's energy system. Learn how to determine your life energy needs from your body's indicators of weakness and strength. Develop a personal path to diet, exercise, and daily activities in a way that preserves and optimizes your vital energy.

Presented by Julia H. Sun
Julia is a passionate researcher and health consultant who has experience in both Eastern and Western systems of medicine and holistic self-care. Her research has enabled her to radically improve her health. She shares her research through health consultations, books, training, energy healing, and public speaking.