Brown Bag Learning Series: Understanding the Opioid Epidemic (at McAuliffe Branch Library)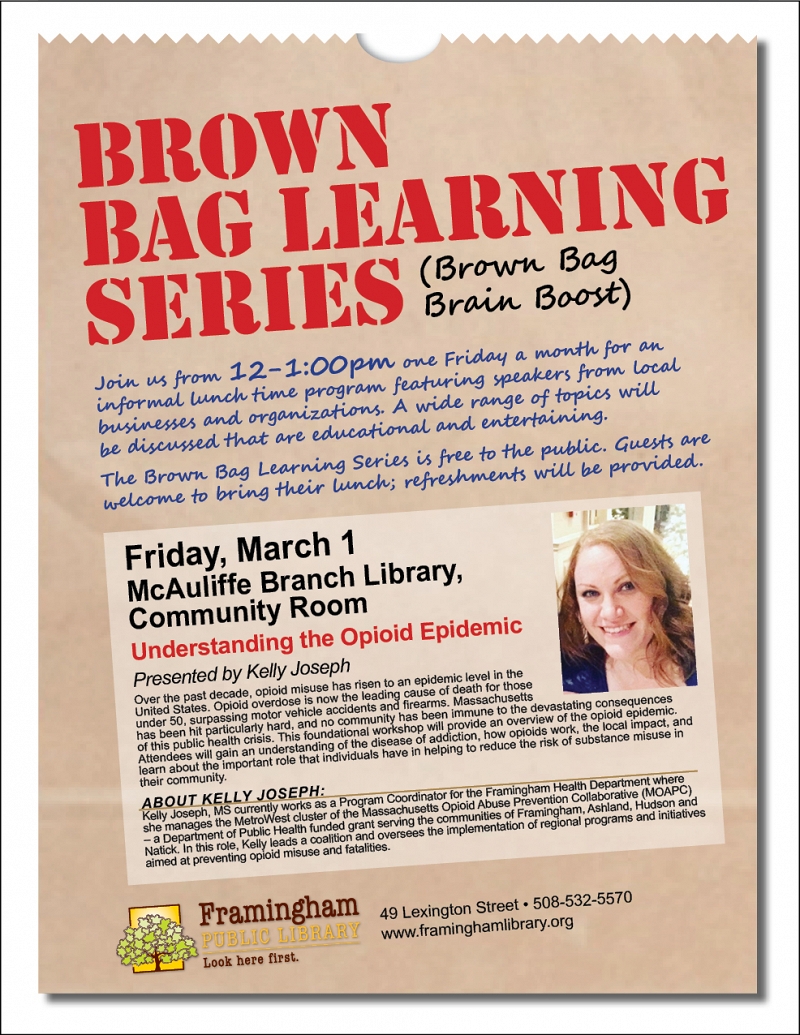 Over the past decade, opioid misuse has risen to an epidemic level in the United States. Opioid overdose is now the leading cause of death for those under 50, surpassing motor vehicle accidents and firearms. Massachusetts has been hit particularly hard, and no community has been immune to the devastating consequences of this public health crisis. This foundational workshop will provide an overview of the opioid epidemic. Attendees will gain an understanding of the disease of addiction, how opioids work, the local impact, and learn about the important role that individuals have in helping to reduce the risk of substance misuse in their community.

Presented by Kelly E. Joseph:
Kelly Joseph, MS currently works as a Program Coordinator for the Framingham Health Department where she manages the MetroWest cluster of the Massachusetts Opioid Abuse Prevention Collaborative (MOAPC) – a Department of Public Health funded grant serving the communities of Framingham, Ashland, Hudson and Natick. In this role, Kelly leads a coalition and oversees the implementation of regional programs and initiatives aimed at preventing opioid misuse and fatalities.