Brown Bag Learning Series: Rethinking Consumerism: Strategies for Living with Less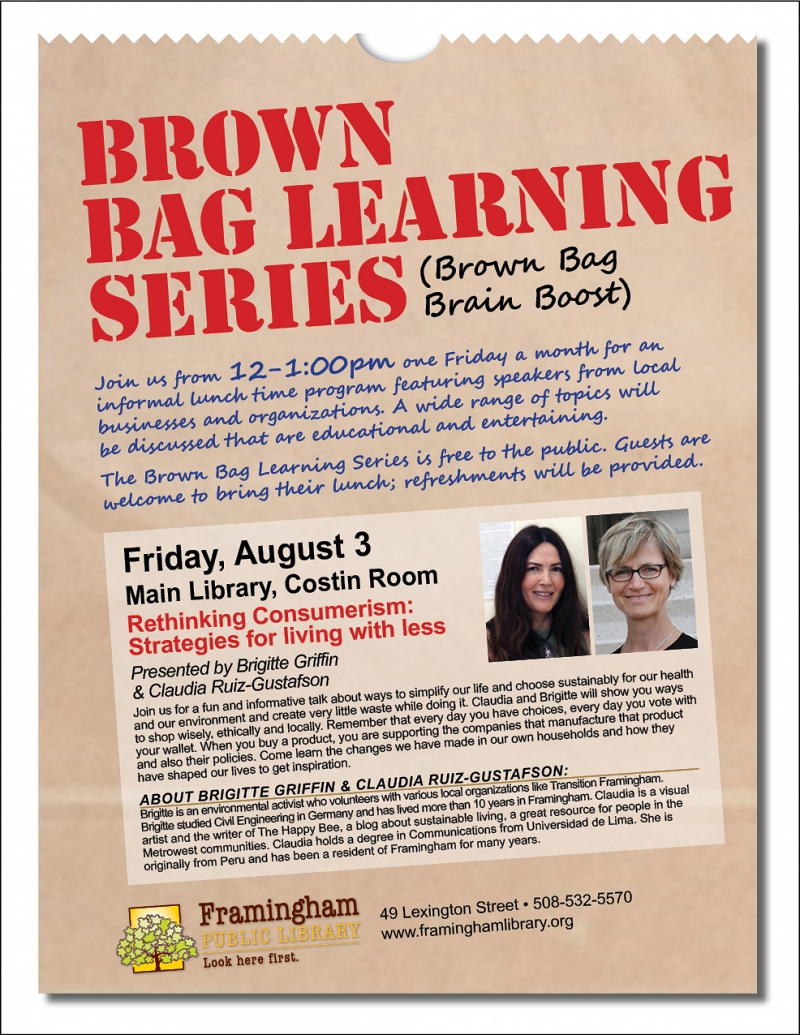 Join us for a fun and informative talk about ways to simplify our life and choose sustainably for our health and our environment and create very little waste while doing it. Claudia and Brigitte will show you ways to shop wisely, ethically and locally. Remember that every day you have choices, every day you vote with your wallet. When you buy a product, you are supporting the companies that manufacture that product and also their policies. Come learn the changes we have made in our own households and how they have shaped our lives to get inspiration.
About Brigitte Griffin and Claudia Ruiz-Gustafson:
Brigitte is an environmental activist who volunteers with various local organizations like Transition Framingham. Brigitte studied Civil Engineering in Germany and has lived more than 10 years in Framingham. In her free time she helps install and maintain edible gardens. She currently works at the McAuliffe Library.
Claudia is a visual artist and the writer of The Happy Bee, a blog about sustainable living, a great resource for people in the Metrowest communities. Claudia holds a degree in Communications from Universidad de Lima. She is originally from Peru and has been a resident of Framingham for many years.