Financial Literacy Series: Raising Money Savvy Kids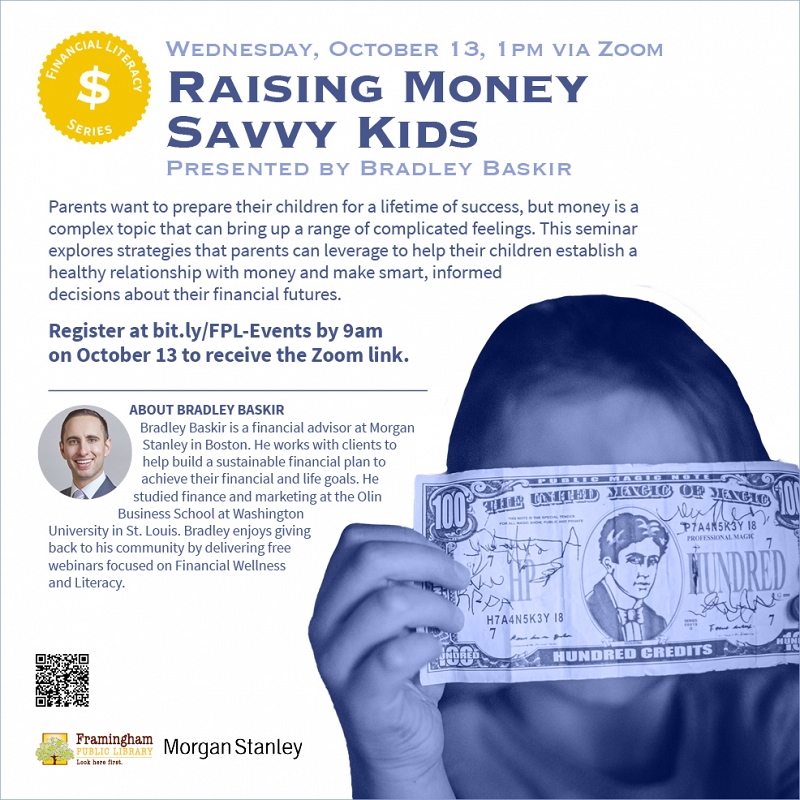 Parents want to prepare their children for a lifetime of success, but money is a complex topic that can bring up a range of complicated feelings. This seminar explores strategies that parents can leverage to help their children establish a healthy relationship with money and make smart, informed decisions about their financial futures.
Register at http://bit.ly/FPL-Events by 9am on October 13 to receive the Zoom link.
About Bradley Baskir
Bradley Baskir is a financial advisor at Morgan Stanley in Boston. He works with clients to help build a sustainable financial plan to achieve their financial and life goals. He studied finance and marketing at the Olin Business School at Washington University in St. Louis. Bradley enjoys giving back to his community by delivering free webinars focused on Financial Wellness and Literacy.