Friday Night Flicks: Green Book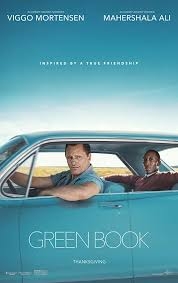 Academy Award Winner for Best Picture of 2018, Green Book is a film is inspired by the true story of a tour in 1962 of the Deep South by Jamaican–American classical and jazz pianist Don Shirley and Italian-American bouncer Tony Vallelonga who served as Shirley's driver and bodyguard. Stars Mahershala Ali, Viggo Mortensen, and Linda Cardellini.
(2018) Rated PG-13, 2hr.10min.