From Outcasts to First Families: The Salem Witch Tragedy & the Founding of Framingham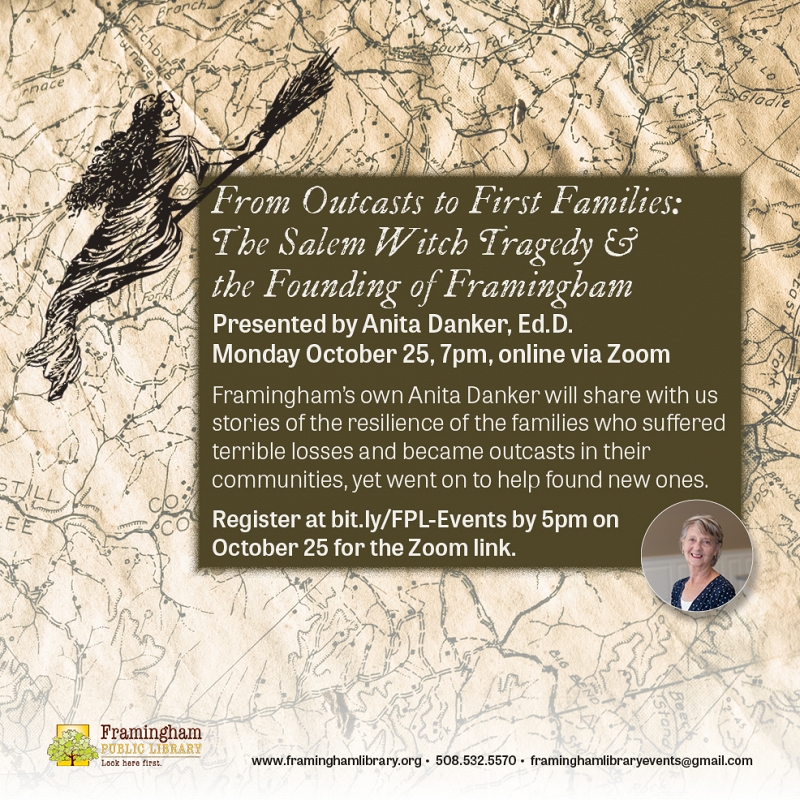 Presented by Anita Danker, Ed.D.
Witches are always timely for October, but, in the case of the Salem story, a tragic injustice was at the heart of the legends that have evolved about the accused and the accusers over the years. Framingham's own Anita Danker will share with us stories of the resilience of the families who suffered terrible losses and became outcasts in their communities, yet went on to help found new ones.
Register for the Zoom link at http://bit.ly/FPL-Events by 5pm on October 25.