FSU Cooks at the Framingham Public Library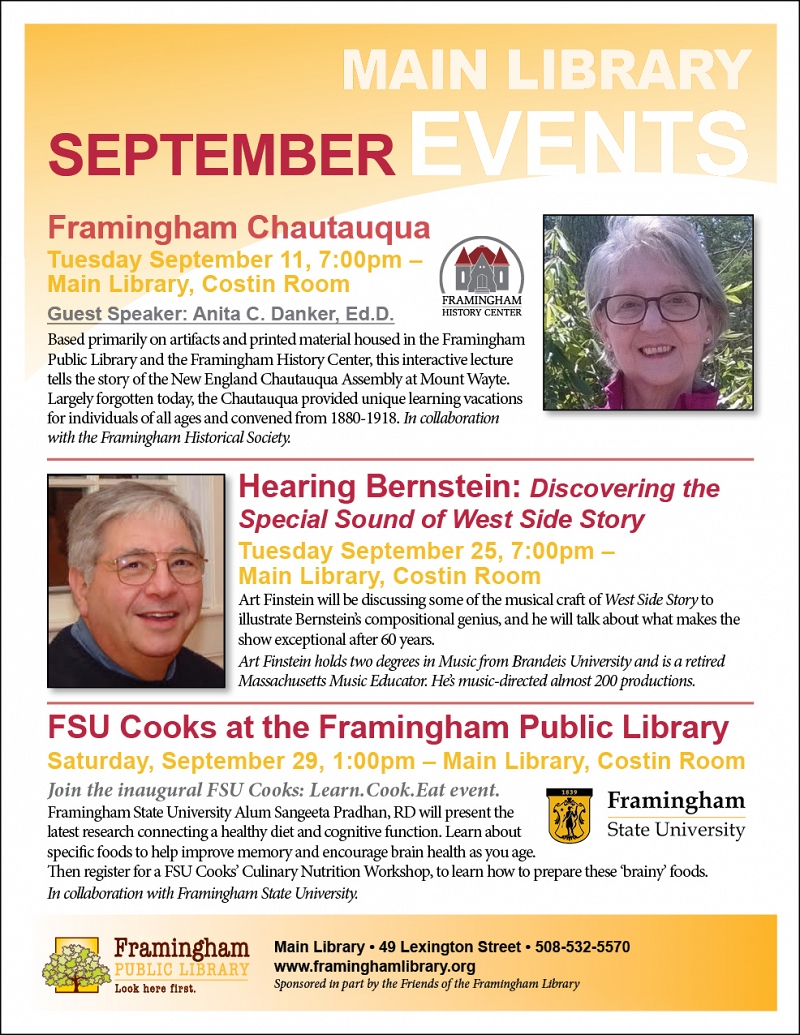 Join the inaugural "FSU Cooks: Learn.Cook.Eat" event. Framingham State University Alum Sangeeta Pradhan, RD will present the latest research connecting a healthy diet and cognitive function. Learn about specific foods to help improve memory and encourage brain health as you age. Then register for a FSU Cooks' Culinary Nutrition Workshop, to learn how to prepare these 'brainy' foods.
In collaboration with Framingham State University.