"Generative Poetry Writing Workshop", presented by Alison C. Rollins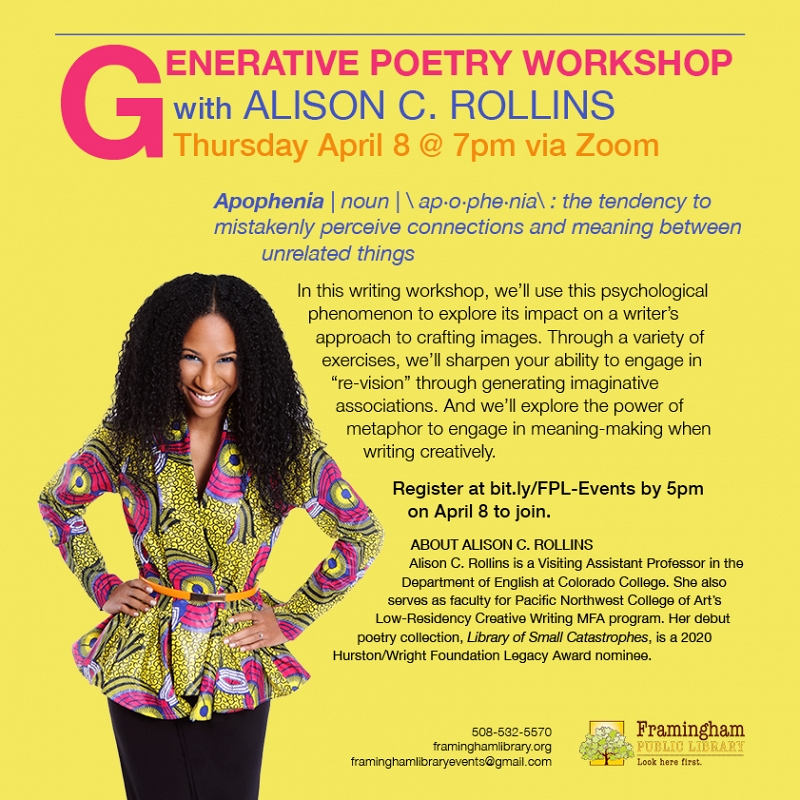 Apophenia is: "the tendency to mistakenly perceive connections and meaning between unrelated things." In this writing workshop, we will utilize this psychological phenomenon to explore its impact on a writer's approach to crafting images. Through generating imaginative association exercises, we will sharpen your ability to engage in "re-vision".
Alison C. Rollins currently works as a Visiting Assistant Professor in the Department of English at Colorado College. She also serves as faculty for Pacific Northwest College of Art's Low-Residency Creative Writing MFA program. Her debut poetry collection, Library of Small Catastrophes, is a 2020 Hurston/Wright Foundation Legacy Award nominee.
Register at bit.ly/FPL-Events by 5pm on April 8 to join.