HEALTHY LIVING SERIES: Kick Off Event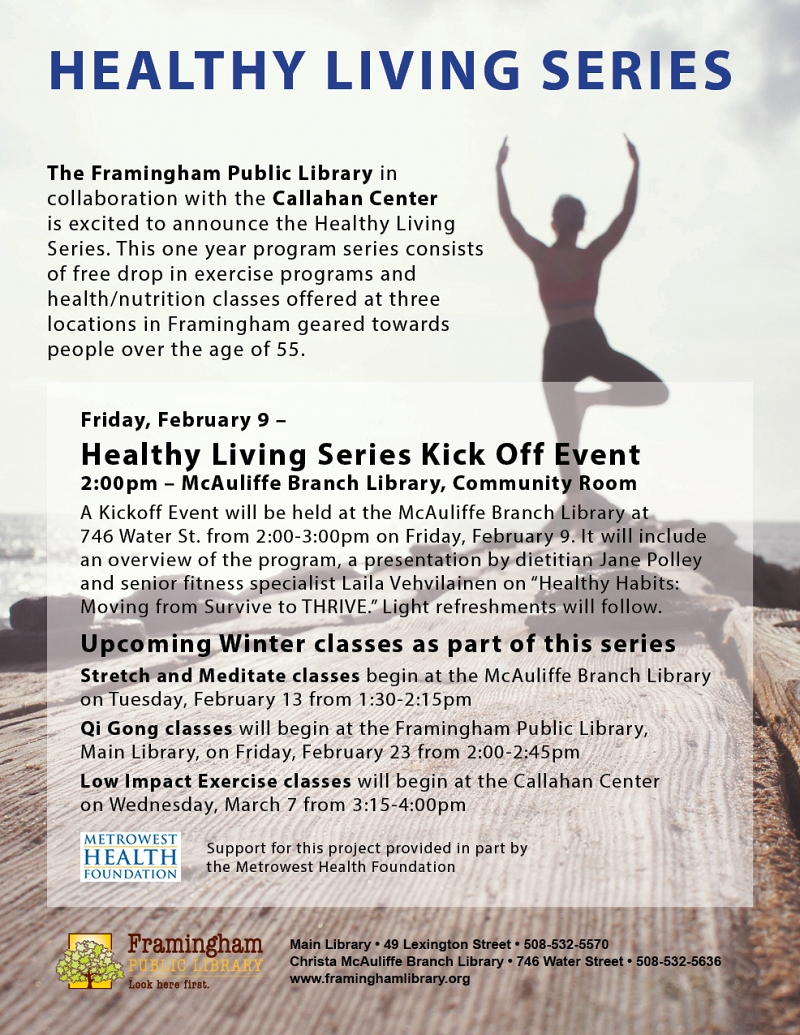 In collaboration with the Callahan Center, the Library is excited to announce the Healthy Living Series. This one year program is designed to help those over age 55 make lasting healthy lifestyle changes. The series consists of free drop in exercise and health/nutrition classes offered at three locations. The Kickoff Event will include an overview of the program, a presentation by dietitian Jane Polley and senior fitness specialist Laila Vehvilainen on "Healthy Habits: Moving from Survive to THRIVE." Light refreshments will follow.
Stretch and Meditate beginning on Tuesday February 13, 1:30-2:15pm, McAuliffe Branch Library
Qi Gong beginning on Friday February 23, 2-3:00pm, Main Library
Low Impact Exercise beginning on Wednesday March 7, 3:15-4:00pm, Callahan Center (535 Union Ave).