International Blockbuster Films Series: El laberinto del fauno/Pan's Labyrinth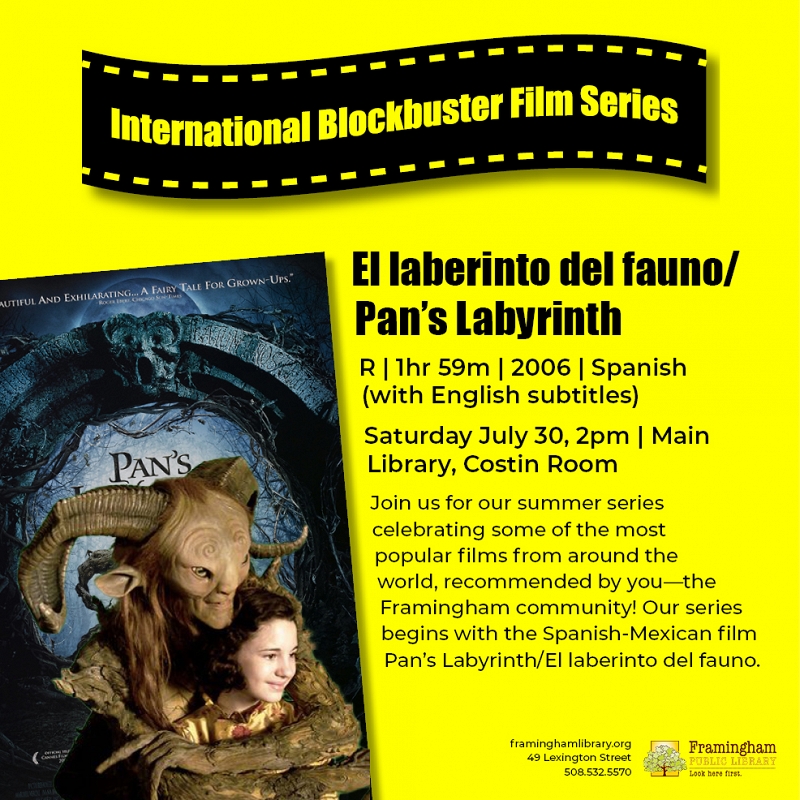 Join us for our summer series celebrating some of the most popular films from around the world, recommended by you, the Framingham community! Our series begins with the Spanish-Mexican film Pan's Labyrinth/El laberinto del fauno.
From IMDB.com: In 1944 Falangist Spain, a girl, fascinated with fairy-tales, is sent along with her pregnant mother to live with her new stepfather, a ruthless captain of the Spanish army. During the night, she meets a fairy who takes her to an old faun in the center of the labyrinth. He tells her she's a princess, but must prove her royalty by surviving three gruesome tasks. If she fails, she will never prove herself to be the true princess and will never see her real father, the king, again.