Lifelong Learning Lecture: "A President Like No Other: Andrew Jackson"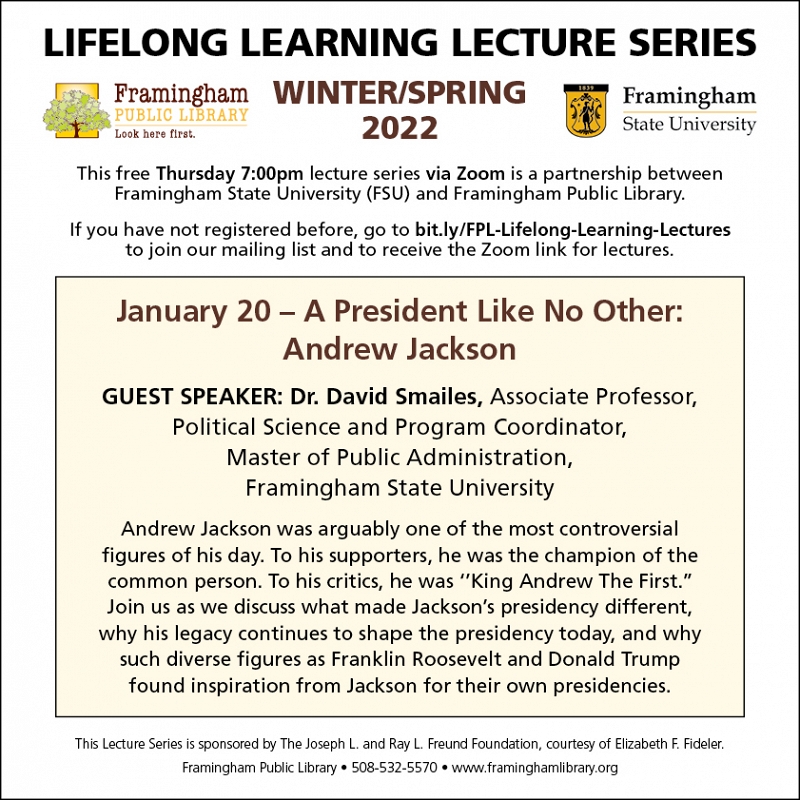 Andrew Jackson was arguably one of the most controversial figures of his day. To his supporters, he was the champion of the common person; to his critics, he was ''King Andrew The First''. Join us as we discuss what made Jackson's presidency different, why his legacy continues to shape the presidency today and why such diverse figures as Franklin Roosevelt and Donald Trump found inspiration from Jackson for their own presidencies.
Register here if you have not attended our online lectures before: http://bit.ly/FPL-Lifelong-Learning-Lectures.
This lecture is presented by Dr. David Smailes, Associate Professor, Political Science and Program Coordinator, Master of Public Administration, FSU.