Lifelong Learning Lecture: In the Beginning: The Art of Openers in the Novels of Charles Dickens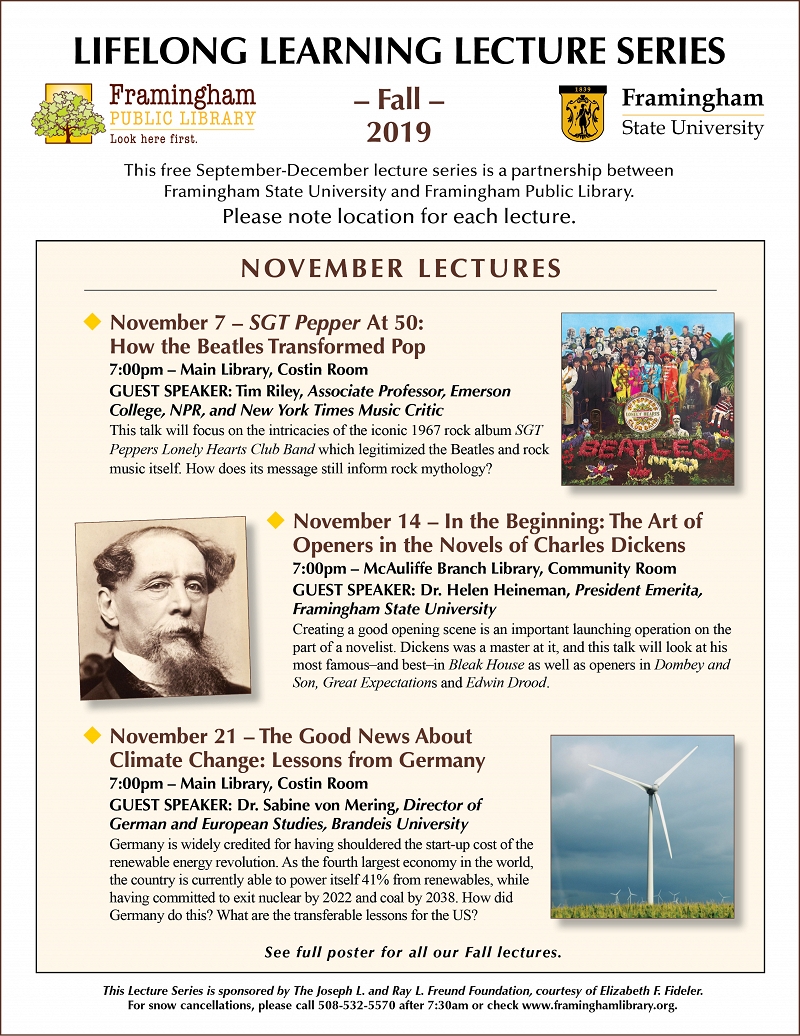 GUEST SPEAKER: Dr. Helen Heineman, President Emerita, Framingham State University

Creating a good opening scene is an important launching operation on the part of a novelist. Dickens was a master at it, and this talk will look at how he created unforgettable ''openers'' in several of his 15 novels. We'll look at his most famous–and best–in Bleak House as well as openers in Dombey and Son, Great Expectations and Edwin Drood.
Please Note: This lecture will be at the McAuliffe Branch Library.