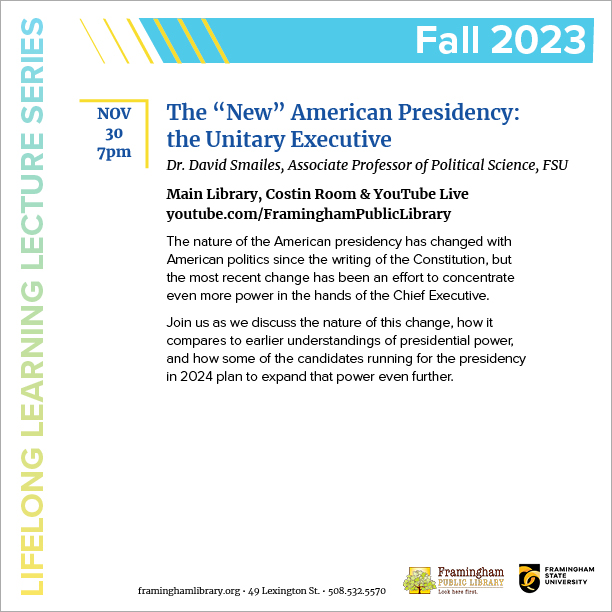 Presented by Dr. David Smailes, Associate Professor of Political Science at FSU
The nature of the American presidency has changed with American politics since the writing of the Constitution, but the most recent change has been an effort to concentrate even more power in the hands of the Chief Executive. Join us as we discuss the nature of this change, how it compares to earlier understandings of presidential power and how some of the candidates running for the presidency in 2024 plan to expand that power even further.
Come in person to the Framingham Public Library or stream live on YouTube at youtube.com/FraminghamPublicLibrary.