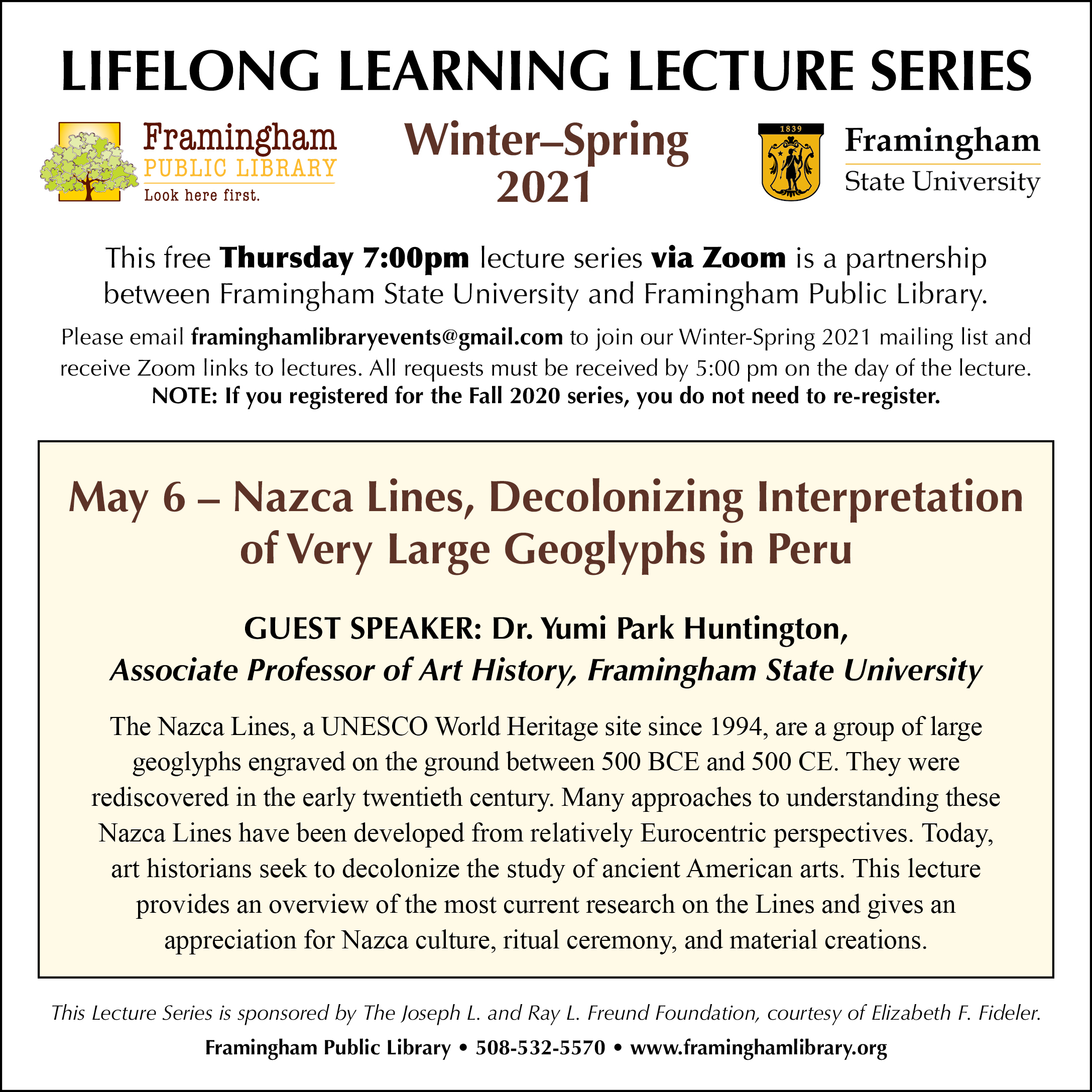 Presented by Dr. Yumi Park Huntington, Associate Professor of Art History, Framingham State University
The Nazca Lines, a UNESCO World Heritage site since 1994, are a group of large geoglyphs engraved on the ground between 500 BCE and 500 CE. They were rediscovered in the early twentieth century. Many approaches to understanding these Nazca Lines have been developed from relatively Eurocentric perspectives. Today, art historians seek to decolonize the study of ancient American arts. This lecture
provides an overview of the most current research on the Lines and gives an appreciation for Nazca culture, ritual ceremony, and material creations.