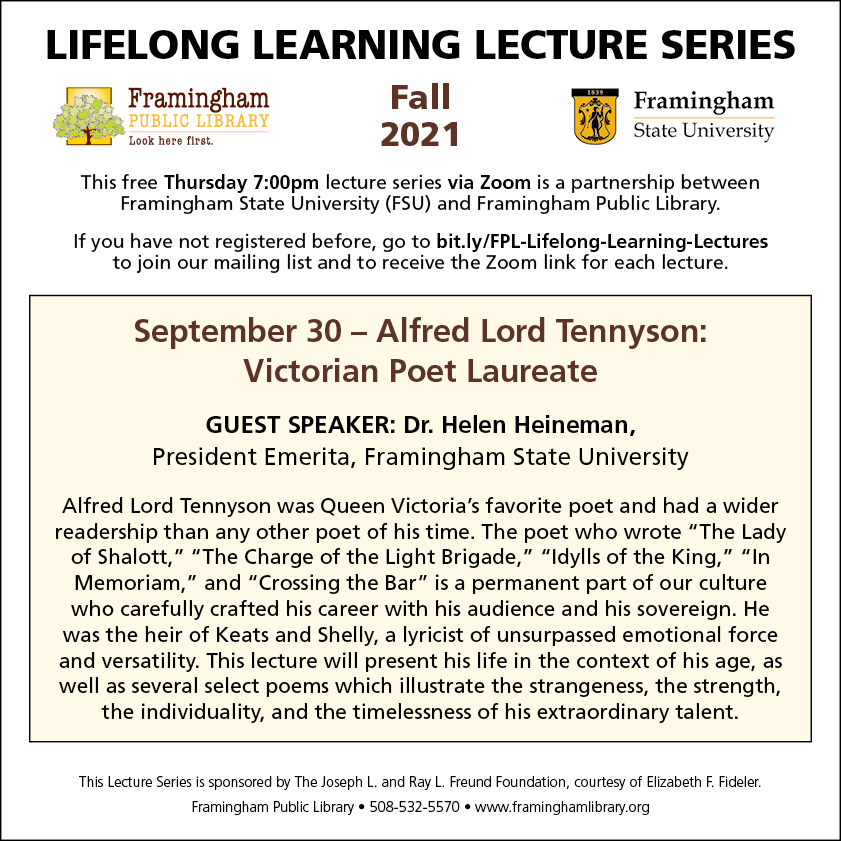 Guest Speaker: Dr. Helen Heineman, President Emerita, FSU
Alfred Lord Tennyson was Queen Victoria's favorite poet and had a wider readership than any other poet of his time. This lecture will present his life in the context of his age as well as several select poems that illustrate the strangeness, strength, individuality, and timelessness of his extraordinary talent.
This free Thursday 7pm lecture series via Zoom is a partnership between Framingham State University (FSU) and Framingham Public Library. If you have not registered before, go to bit.ly/FPL-Lifelong-Learning-Lectures to join our mailing list and to receive Zoom links for each lecture.