Lifelong Learning Lecture: "Tina Turner"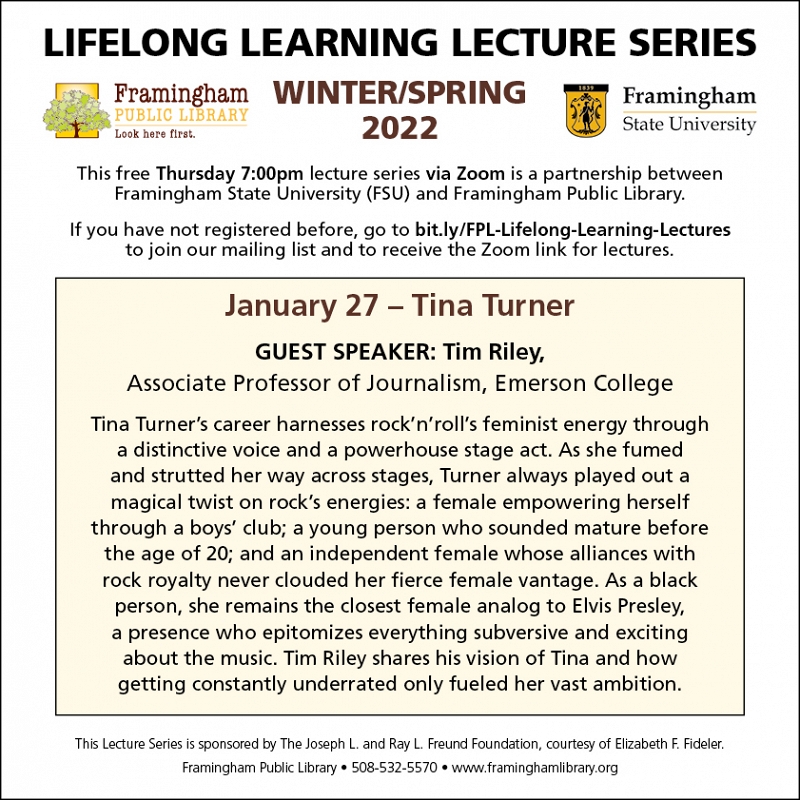 Tina Turner's career harnesses rock'n'roll's feminist energy through a distinctive voice and a powerhouse stage act. Her first hit, ''Fool in Love'' in 1960, came to ring out more and more autobiographical as she became famous fronting for her husband Ike's band and scoring with Creedence Clearwater Revival's ''Proud Mary'' in 1970. She continued to captivate audiences as a solo artist with her hit ''Private Dancer'' in 1984. As she fumed and stuttered her way across stages, Turner always played out a magical twist on rock's energies; a female empowering herself through a boy's club; a young person who sounded mature before she turned 20; and an independent female whose alliances with rock's royalty (Mick Jagger, David Bowie) never clouded her fierce female vantage. As a Black person, she remains the closest female analog to Elvis Presley, a presence who epitomizes everything subversive and exciting about the music. Tim Riley shares his vision of Tina and how getting constantly underrated only fueled her vast ambition.
Register here if you have not attended our online lectures before: http://bit.ly/FPL-Lifelong-Learning-Lectures.