Lifelong Learning Lectures: Elizabeth Garrett Anderson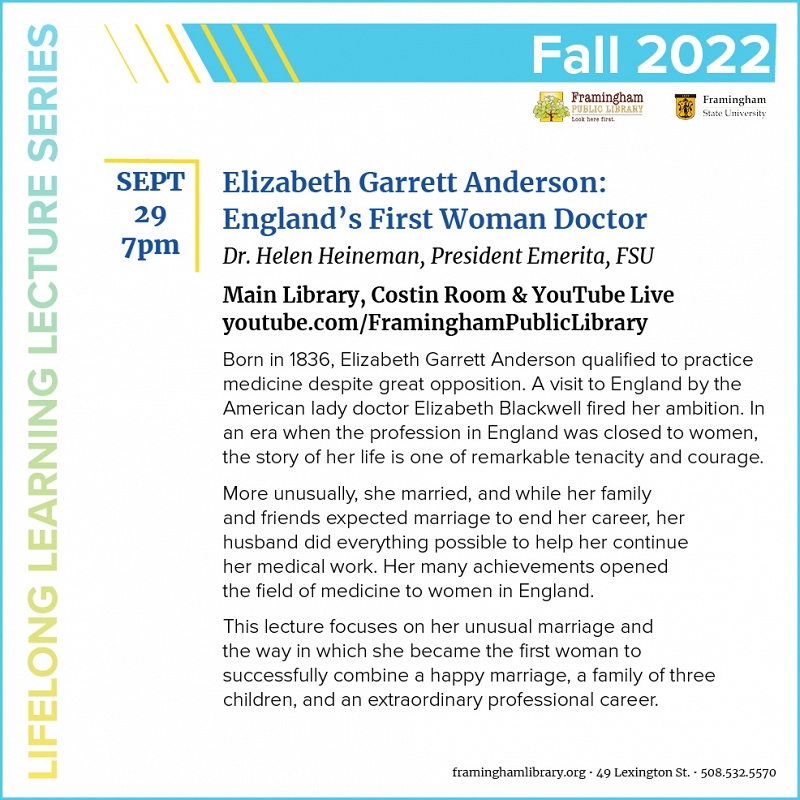 Born in 1836, Elizabeth Garrett Anderson qualified to practice medicine despite great opposition. A visit to England by the American lady doctor Elizabeth Blackwell fired her ambition. In an era when the profession in England was closed to women, the story of her life is one of remarkable tenacity and courage.
More unusually, she married, and while her family and friends expected marriage to end her career, her husband did everything possible to help her continue her medical work. Her many achievements opened the field of medicine to women in England.
This lecture focuses on her unusual marriage and the way in which she became the first woman to successfully combine a happy marriage, a family of three children, and an extraordinary professional career.
Join us in person at the Main Library, Costin Room or watch on YouTube Live at youtube.com/FraminghamPublicLibrary.