Lunchtime Learning Series: Preserving Family Treasures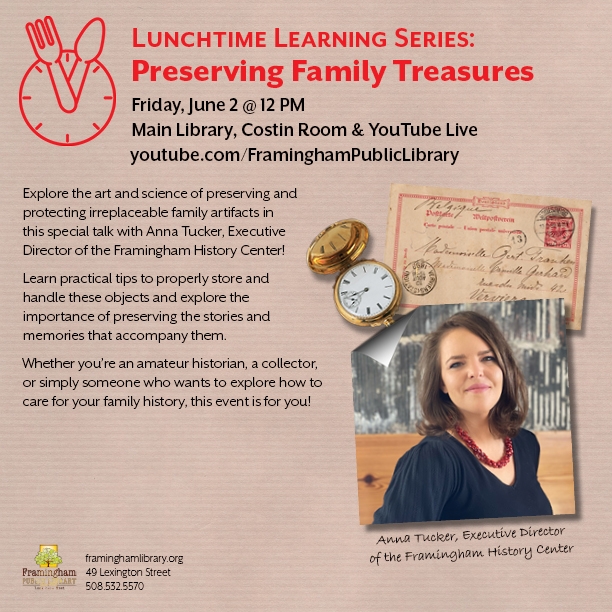 Explore the art and science of preserving and protecting irreplaceable family artifacts in this special talk with Anna Tucker, Executive Director of the Framingham History Center!
Learn practical tips to properly store and handle these objects and explore the importance of preserving the stories and memories that accompany them.
Whether you're an amateur historian, a collector, or simply someone who wants to explore how to care for your family history, this event is for you!