McAuliffe Evening Book Club: "The Maid" by Nita Prose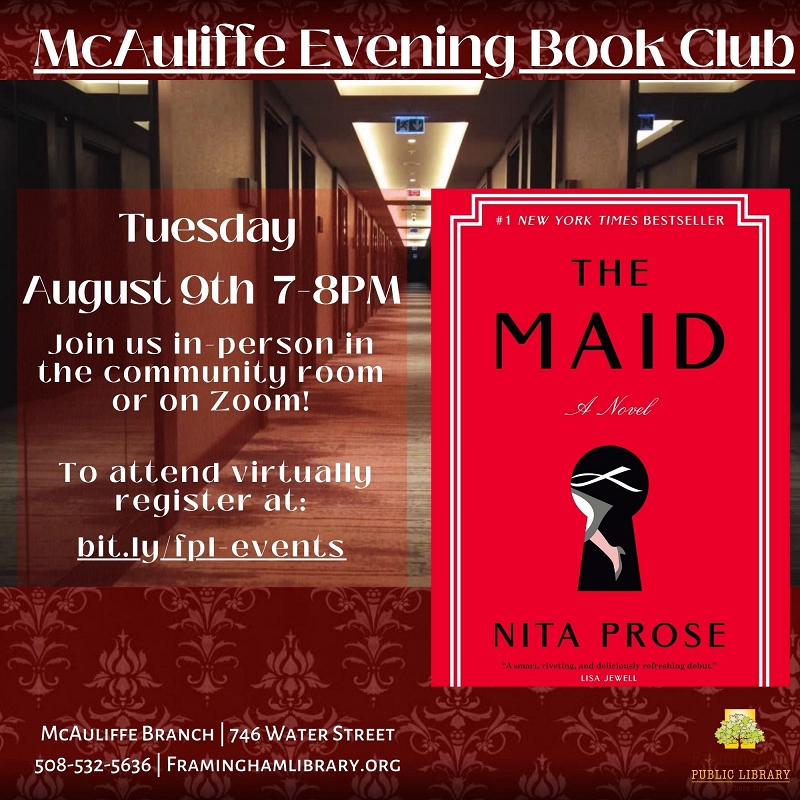 Molly Gray is not like everyone else. She struggles with social skills and misreads the intentions of others. Her unique character, along with her obsessive love of cleaning and proper etiquette, make her an ideal fit for the job of hotel maid.
Until she enters the suite of the infamous and wealthy Charles Black, only to find it in a state of disarray and Mr. Black himself dead in his bed. Before she knows what's happening, Molly's unusual demeanor has the police targeting her as their lead suspect.
A Clue-like, locked-room mystery and a heartwarming journey of the spirit, The Maid explores what it means to be the same as everyone else and yet entirely different—and reveals that all mysteries can be solved through connection to the human heart.
Register: http://bit.ly/FPL-Events
09/13: "Every Heart a Doorway" by Seanan McGuire