McAuliffe Matinee: Kinky Boots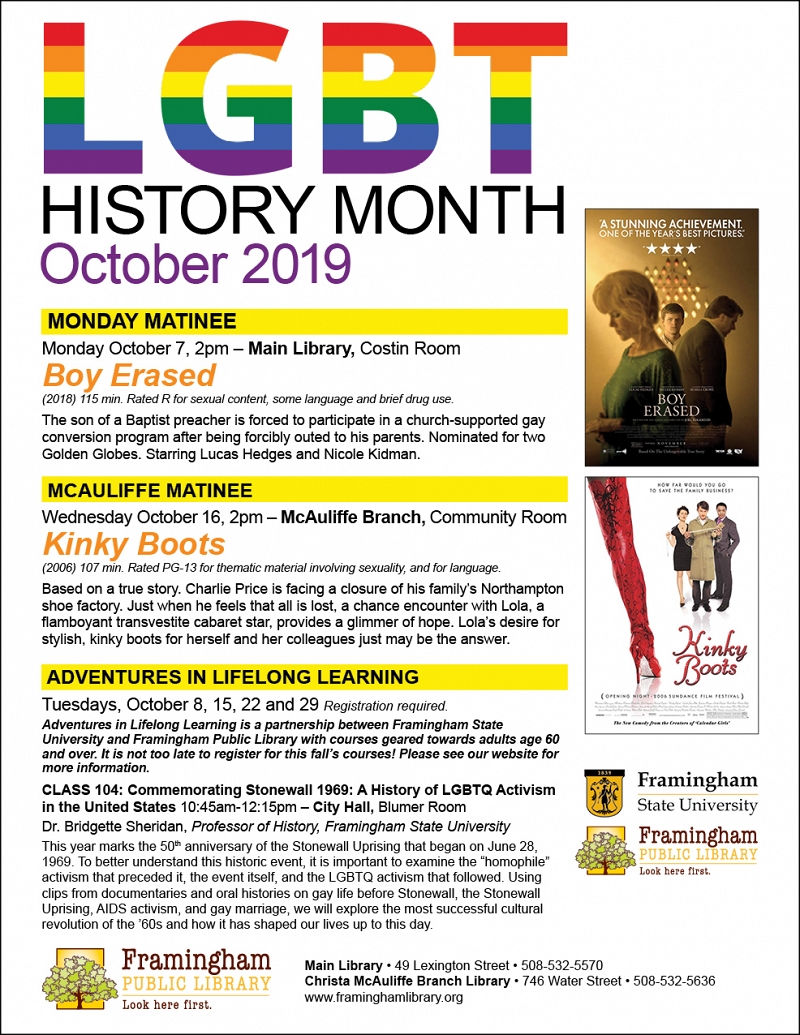 Based on a true story. Charlie Price is facing a closure of his family's Northampton shoe factory. Just when he feels that all is lost, a chance encounter with Lola, a flamboyant transvestite cabaret star, provides a glimmer of hope. Lola's desire for stylish, kinky boots for herself and her colleagues just may be the answer.
(2006). 1hr.47 min. Rated PG-13 for thematic material involving sexuality, and for language.