Movie Matinee: The Princess and the Frog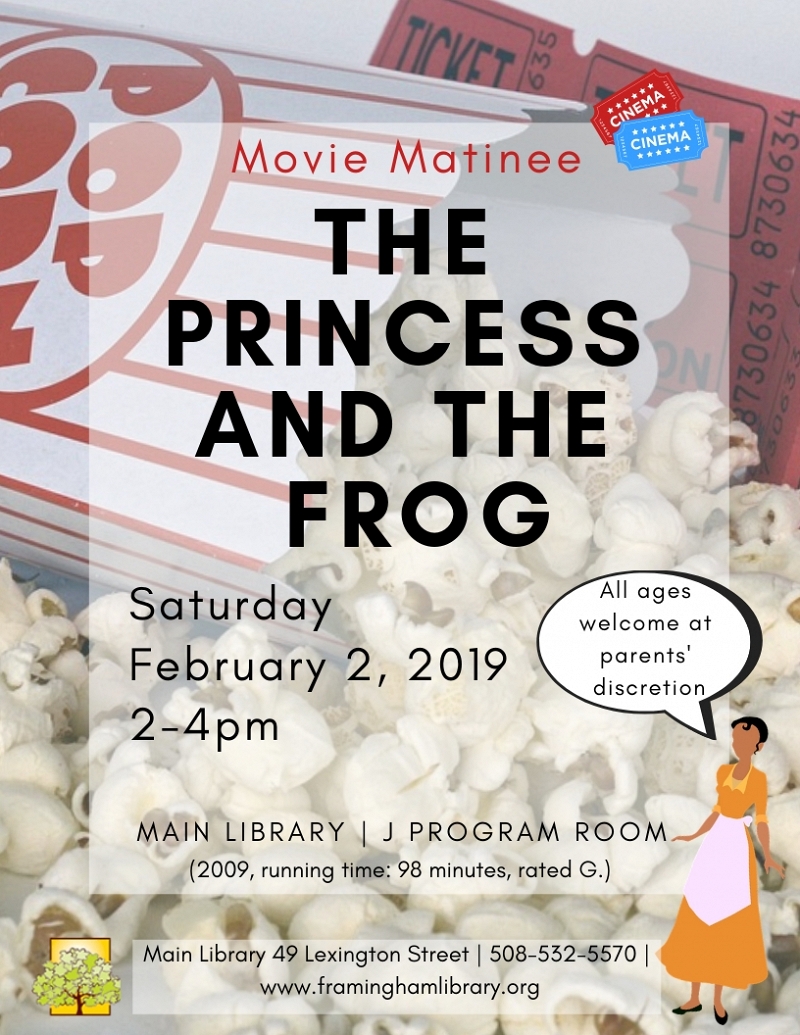 Arrogant, carefree Prince Naveen is transformed into a frog by a conniving voodoo magician. Hardworking waitress Tiana follows suit when she decides to kiss the amphibian royalty. With the help of a trumpet-playing alligator, a Cajun firefly, and an old blind lady who lives in a boat in a tree, Naveen and Tiana must race to break the spell and fulfill their dreams.

All ages at parents' discretion.
(2009) 1 hr. 38 min. Rated G.