New England Aquarium Traveling Tidepools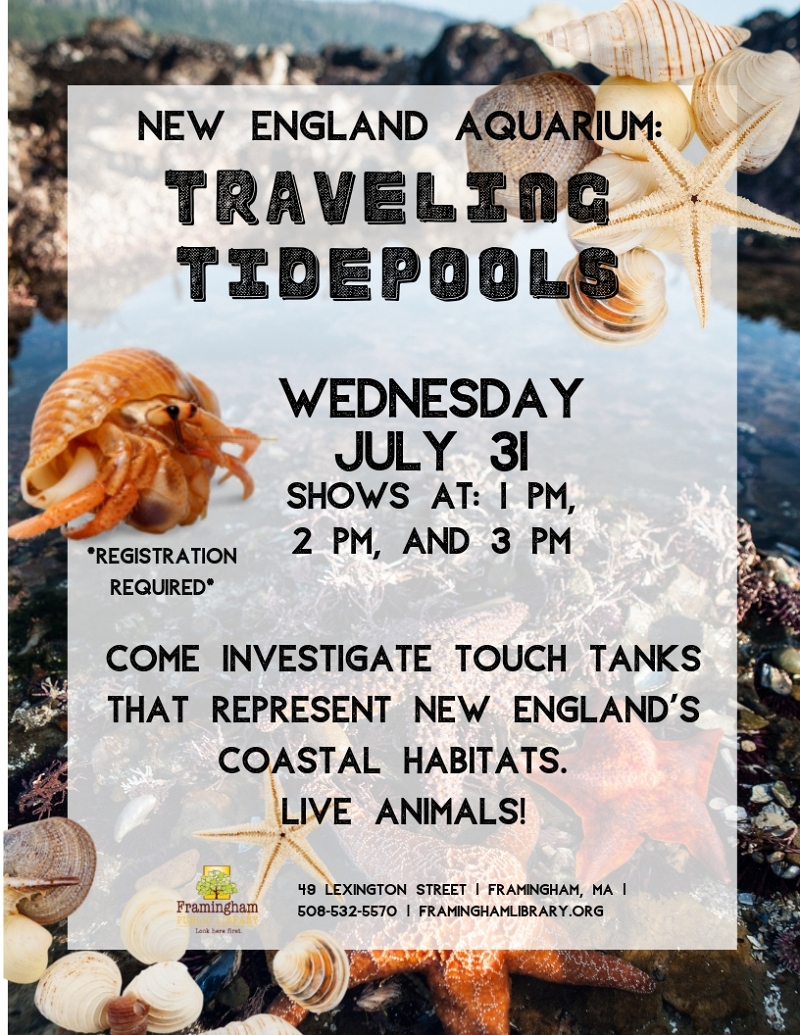 Learn about and investigate touch tanks that represent New England's three coastal habitats. Compare and contrast the habitats as well as observing the types of animals that are found in each one. Live marine animals!
Grades K+.
There will be three different slots available for this program:
1:00-1:45pm
2:00-2:45pm
3:00-3:45pm
Registration is required for this event.
Stop in to the Library or call us at 508-532-5570 x4336 to register.