McAuliffe@Night: Outdoor Summer Jazz Performances and Jams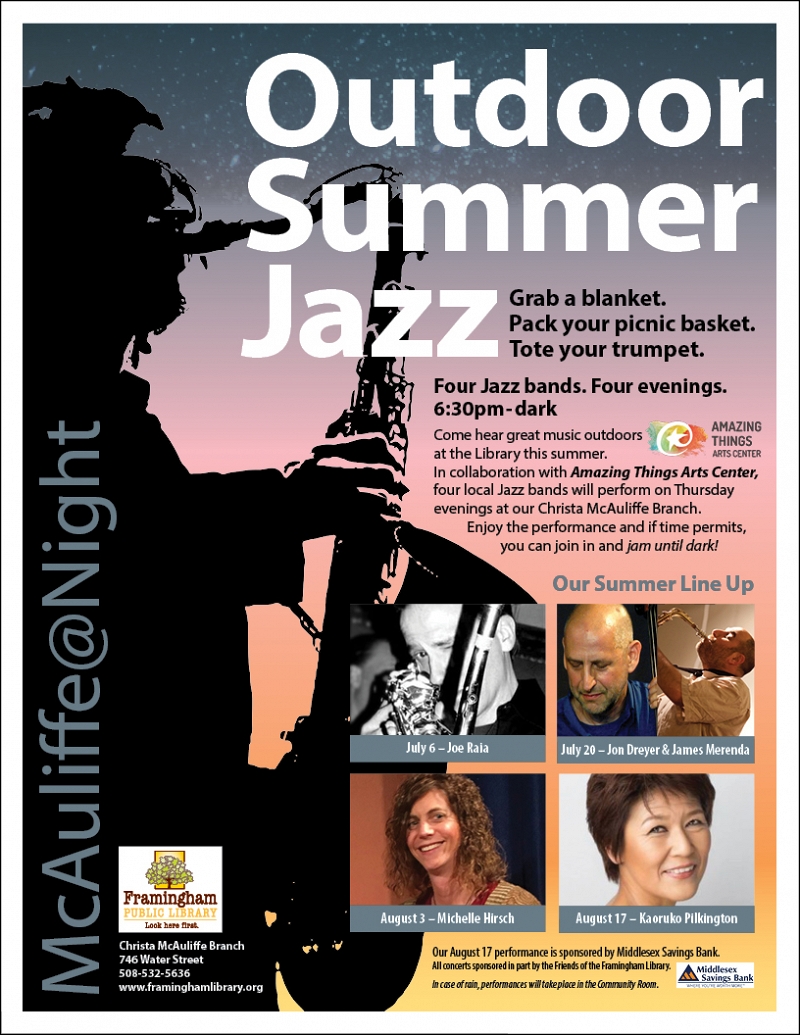 In collaboration with Amazing Things Arts Center, four local jazz bands will perform on Thursday evenings at our Christa McAuliffe Branch Library.
Upcoming concerts:
August 3: Michelle Hirsch
August 17: Kaoruko Pilkington
If time permits, join in and jam after the performance!
In case of rain, performances will be in the Community Room. Sponsored in part by Middlesex Savings Bank and Friends of the Framingham Library.