Plan the Future of YOUR Library Forum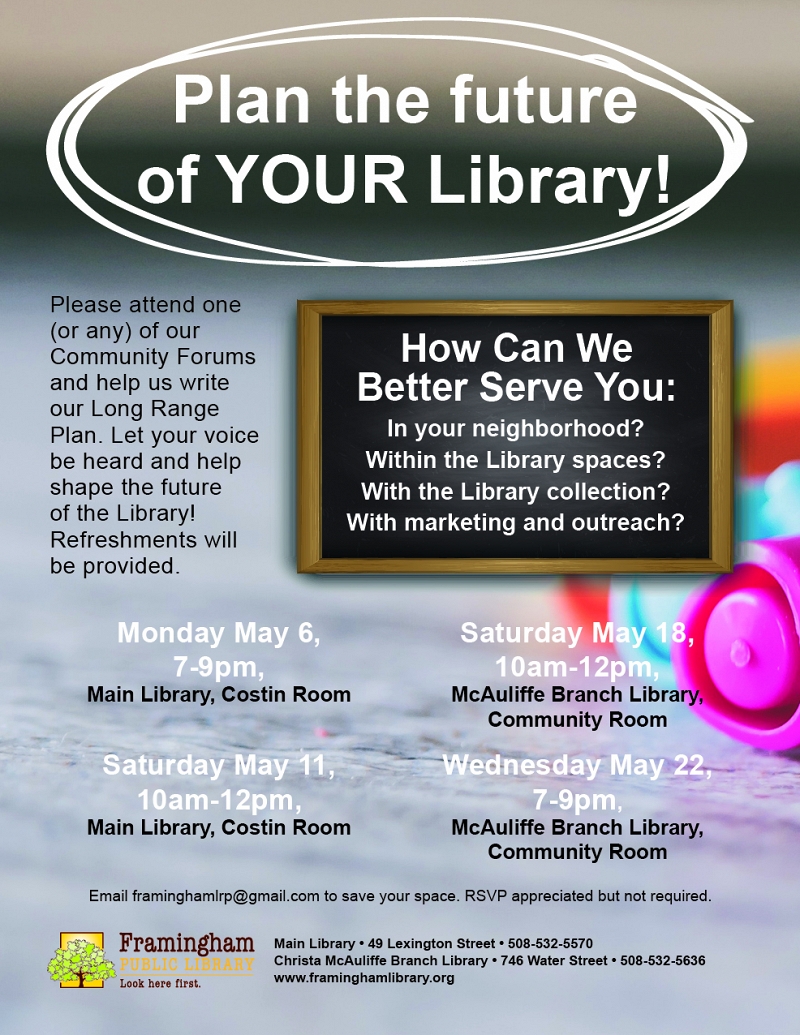 Let us know how can we better serve you:
In your neighborhood?
Within the Library spaces?
With the Library collection?
With marketing and outreach?

Please attend one (or more) of our Community Forums and help us write our Long Range Plan. Let your voice be heard and help shape the future of the Library!

Saturday May 11, 10am-12pm – Main Library, Costin Room
Saturday May 18, 10am-12pm – McAuliffe Branch Library, Community Room
Wednesday May 22, 7-9pm – McAuliffe Branch Library, Community Room

Email framinghamlrp@gmail.com to save your space.
RSVP appreciated but not required.

If you can't make it to one of the forums, but would still like to tell us your ideas (or would like a space to expand your thoughts), please take this quick online survey in English, Spanish, or Portuguese.