Special Effects Makeup @ Ashland Public Library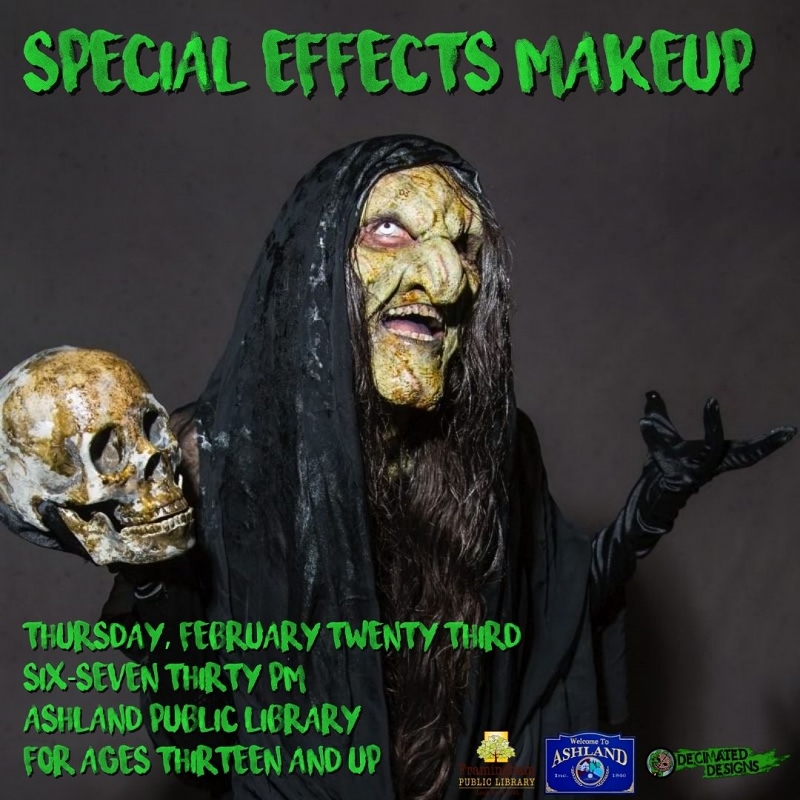 Horror authors are visiting the nearby town of Ashland on the 25th (more info here: https://framinghamlibrary.org/calendar/event/mini-horror-book-festival-the-ashland-library), so we're teaming up with them to celebrate the spooky this winter!
Decimated Designs is a professional special effects makeup and prop studio located in New Britain Connecticut, creating practical visual effects for horror movies as well as giving educational workshops. In this workshop, they will be walking us through special effects basics, answering questions and doing demonstrations. This class is for anyone who wants to work on makeup for cosplay, next year's Halloween costume, or to just get a basic crash-course on sfx makeup.
All levels of experience are welcome and participation is encouraged!
Register here: https://www.eventbrite.com/e/spooky-special-effects-makeup-class-tickets-511069551787
This program is sponsored by the Friends of the Ashland Public Library