Sunday Concert: Buswell-Ou Duo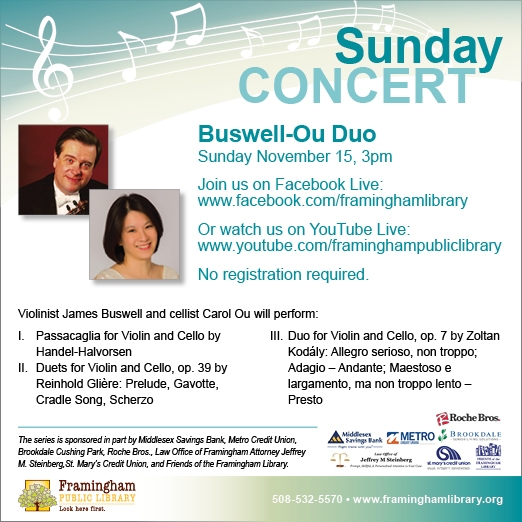 Violinist James Buswell and cellist Carol Ou will perform Handel-Halvorsen's Passacaglia, Glière's 8 Pieces for Violin and Cello, op. 39, and Kodály's Duo for Violin and Cello, op. 7.
The series is sponsored in part by Middlesex Savings Bank, Metro Credit Union, Brookdale Cushing Park, Roche Bros., Law Office of Framingham Attorney Jeffrey M. Steinberg, St. Mary's Credit Union, and Friends of the Framingham Library.
Facebook Live: www.facebook.com/framinghamlibrary
YouTube Live: www.youtube.com/framinghampubliclibrary