Tea & Talk Tuesdays: Medium.com: Don't Be Optimistic. Be Hopeful.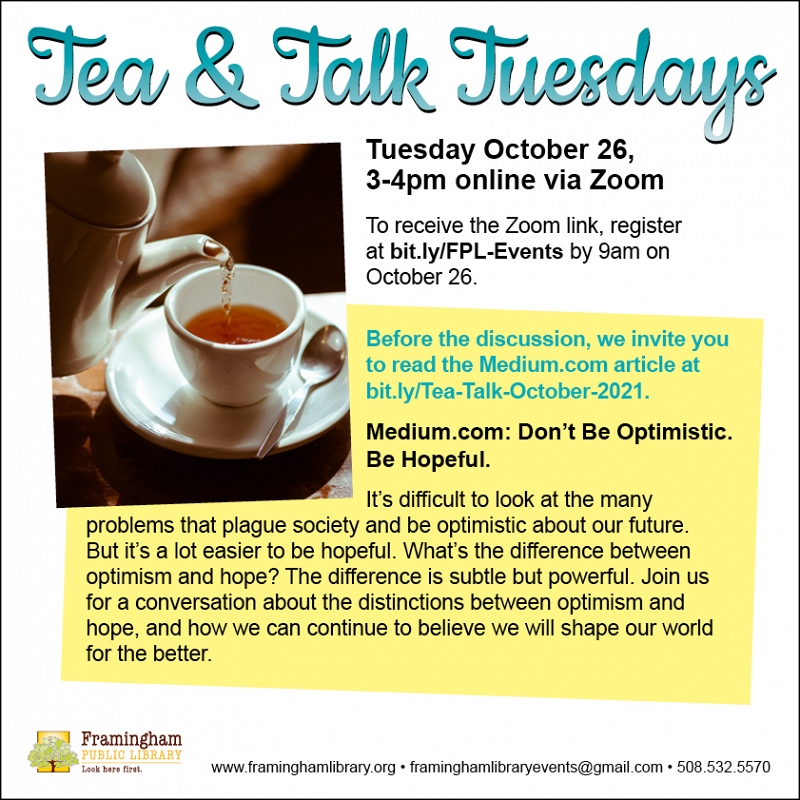 It's difficult to look at the many problems that plague society and be optimistic about our future. But it's a lot easier to be hopeful. What's the difference between optimism and hope? The difference is subtle but powerful. Join us for a conversation about the distinctions between optimism and hope, and how we can continue to believe we will shape our world for the better.
Before you join us, please read the article at http://bit.ly/Tea-Talk-October-2021. Please register at http://bit.ly/FPL-Events by 9am on October 26 to receive the Zoom link.