Terrifying Campfire Tales for the Whole Family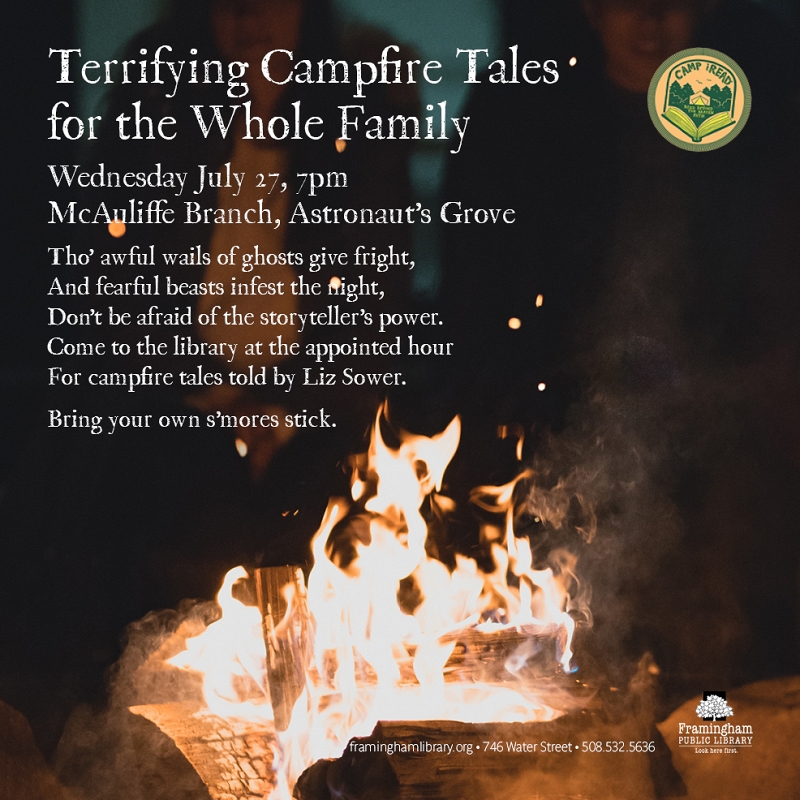 Tho' awful wails of ghosts give fright,
And fearful beasts infest the night,
Don't be afraid of the storyteller's power.
Come to the library at the appointed hour
For campfire tales told by Liz Sower.
Bring your own S'mores Stick.
About Liz Sower
Liz Sower is the creator and host of "Ghosts in the Burbs," blog and podcast for grownups about the dark and haunted side of the 'burbs of Boston, along with several books that will keep readers up all night wondering what if the tales are true?