The Drive to Sing Documentary Screening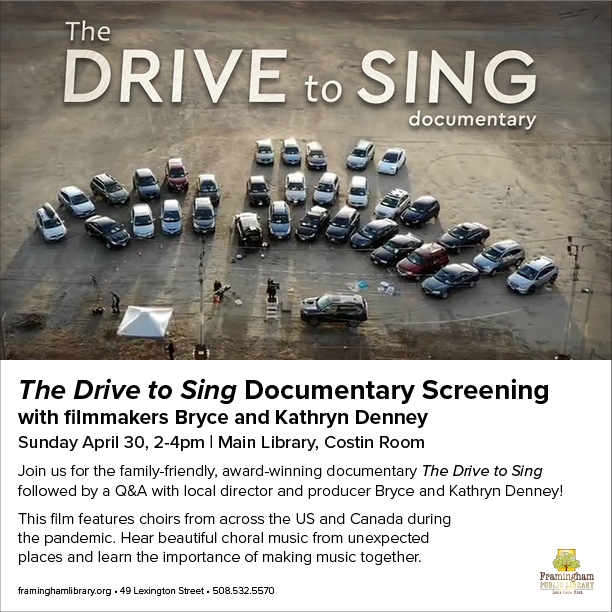 Join us for the family-friendly, award-winning documentary The Drive to Sing followed by a Q&A with local director and producer Bryce and Kathryn Denney!
This film features choirs from across the US and Canada during the pandemic. Hear beautiful choral music from unexpected places and learn the importance of making music together.