The Trans-Atlantic Slave Trade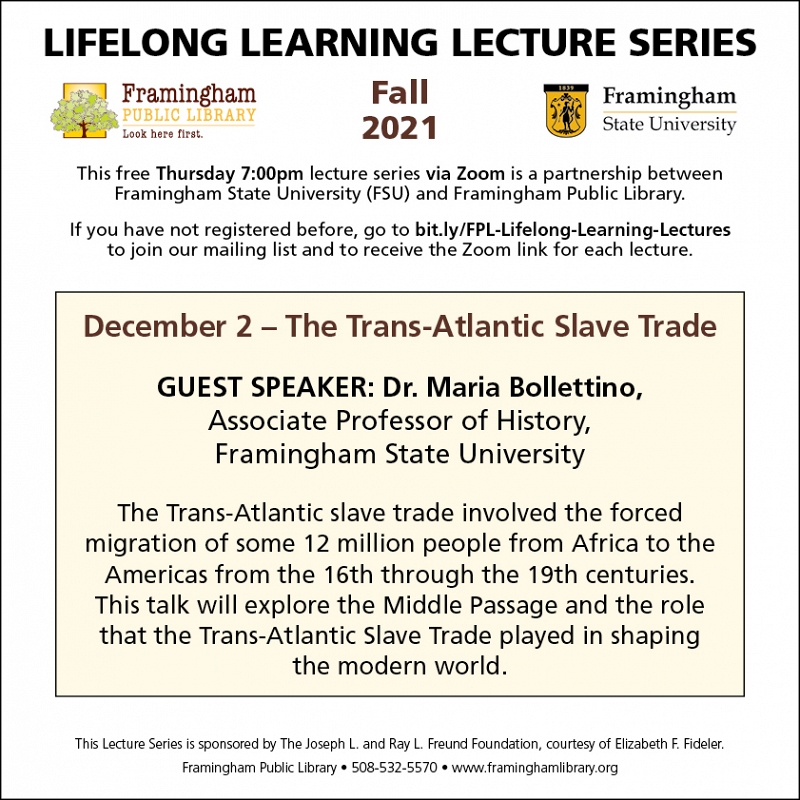 GUEST SPEAKER: Dr. Maria Bollettino, Associate Professor of History, Framingham State University
The Trans-Atlantic slave trade involved the forced migration of some 12 million people from Africa to the Americas from the 16th through the 19th centuries. This talk will explore the Middle Passage and the role that the Trans-Atlantic Slave Trade played in shaping the modern world.

This free Thursday 7:00pm lecture series via Zoom is a partnership between Framingham State University (FSU) and Framingham Public Library.

If you have not registered before, go to bit.ly/FPL-Lifelong-Learning-Lectures to join our mailing list and to receive the Zoom link for each lecture.