Vacation Week Reading and Activity Hour with Farhana Zia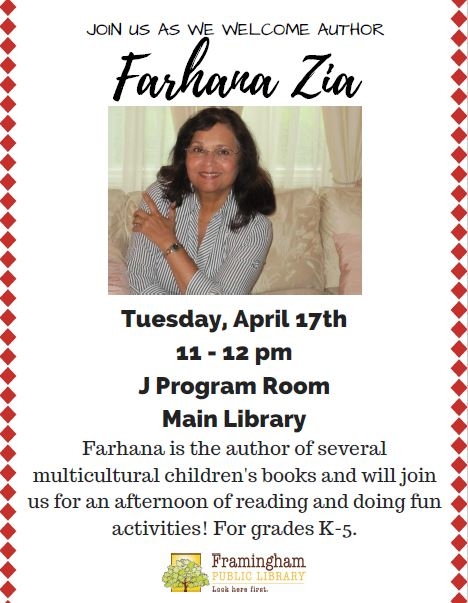 Join the local author, Farhana Zia, who writes multicultural books for children (Hot, Hot, Roti for Dada-ji, The Garden of My Imaan, and Child of Spring) as she brings cultural awareness through a fun-filled book reading and a variety of interactive demonstrations. After reading Hot, Hot Roti for Dada-ji, a book overflowing with fun, children are invited to participate in related activities including rolling a perfectly round roti, wrapping on a "sari", decorating the forehead with a "bindi" and making wrists tinkle with lovely bangles.
For children in grades K-5.