Vacation Week Story and Craft: The Skin on My Chin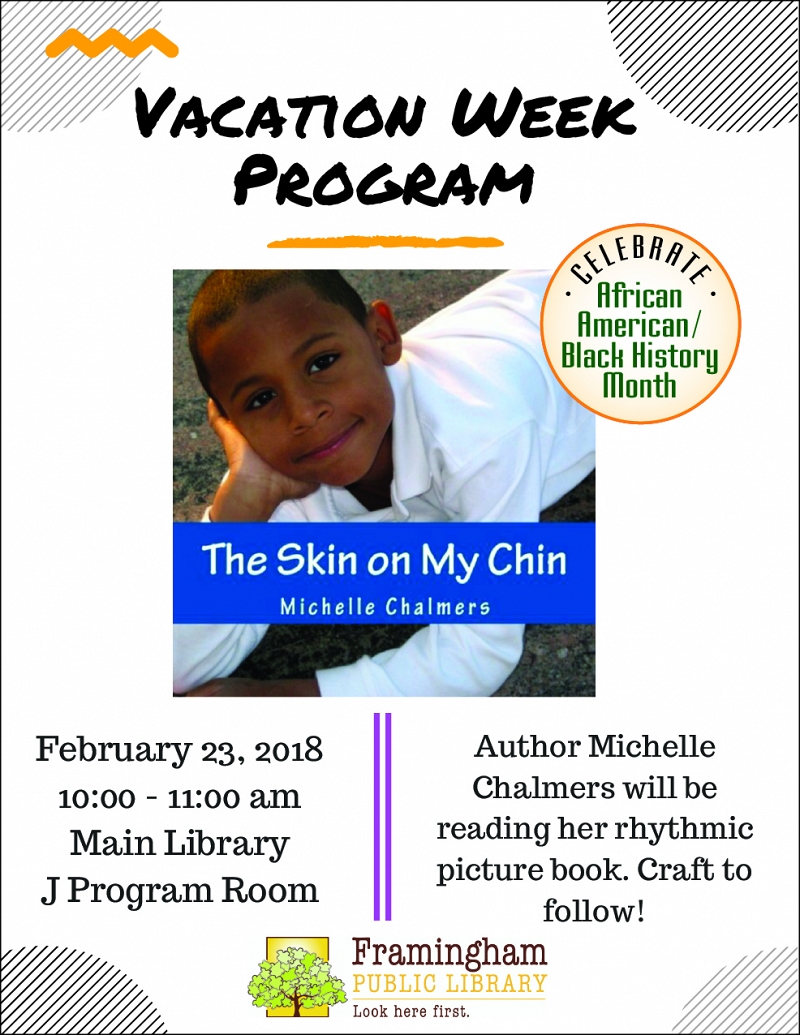 Join us and children's book author Michelle Chalmers reads from her rhyming picture book, The Skin on My Chin, which explores diversity, ancestry, and consversation about skin. Children will learn about the sun and the diverse beauty of humaity, followed by a craft!
No registration required. For ages 5 and up.