Wednesday Night Movie: The Front Runner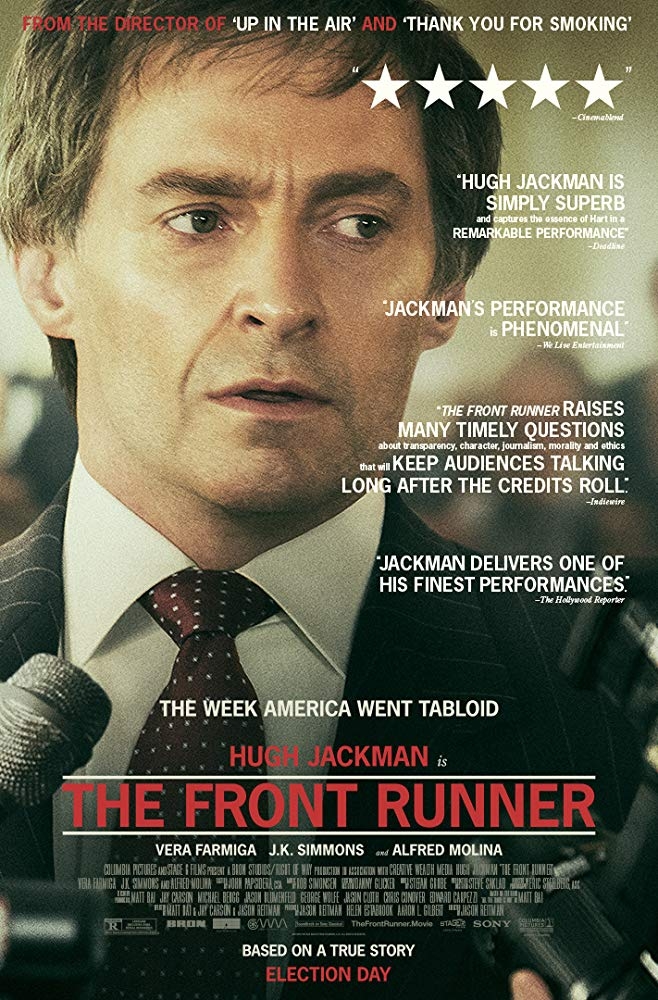 Oscar nominee Hugh Jackman stars as Senator Gary Hart, who captured the imagination of young voters and was considered the overwhelming front runner for the 1988 Democratic presidential nomination when his campaign was sidelined by the story of an extramarital relationship.
(2018) 112 min. Rated R for language including some sexual references.