What's on Your TBR Pile?: KJ Charles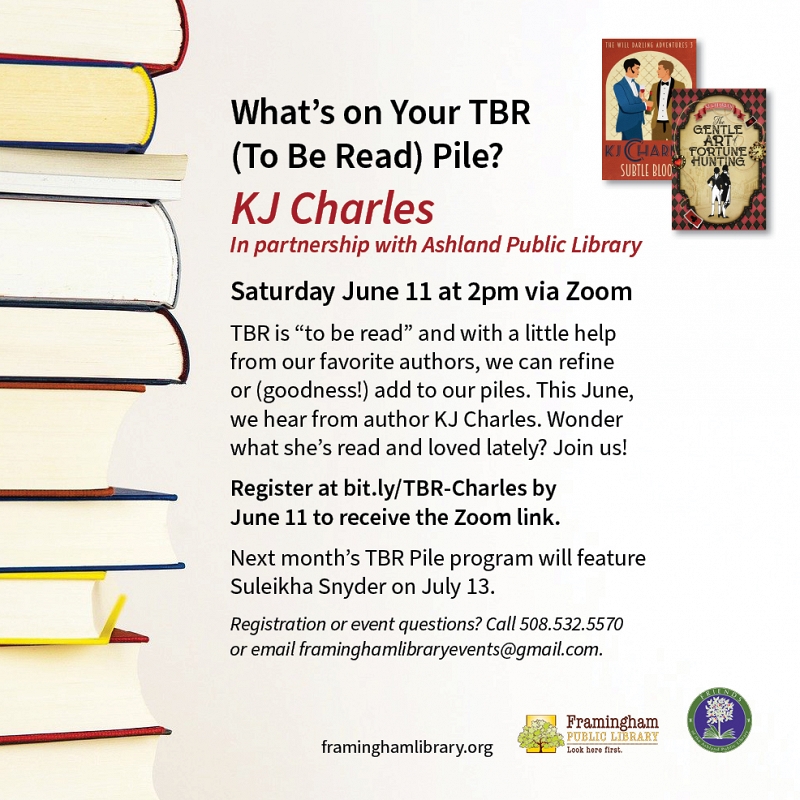 TBR is "to be read" and with a little help from our favorite authors, we can refine or (goodness!) add to our piles. In June we'll hear from author KJ Charles. Wonder what she's read and loved lately? Join us!
Register: https://bit.ly/TBR-Charles.
07/13: Suleikha Snyder.
In partnership with Ashland Public Library.