What's on Your TBR (To Be Read) Pile? with Author Jayne Ann Krentz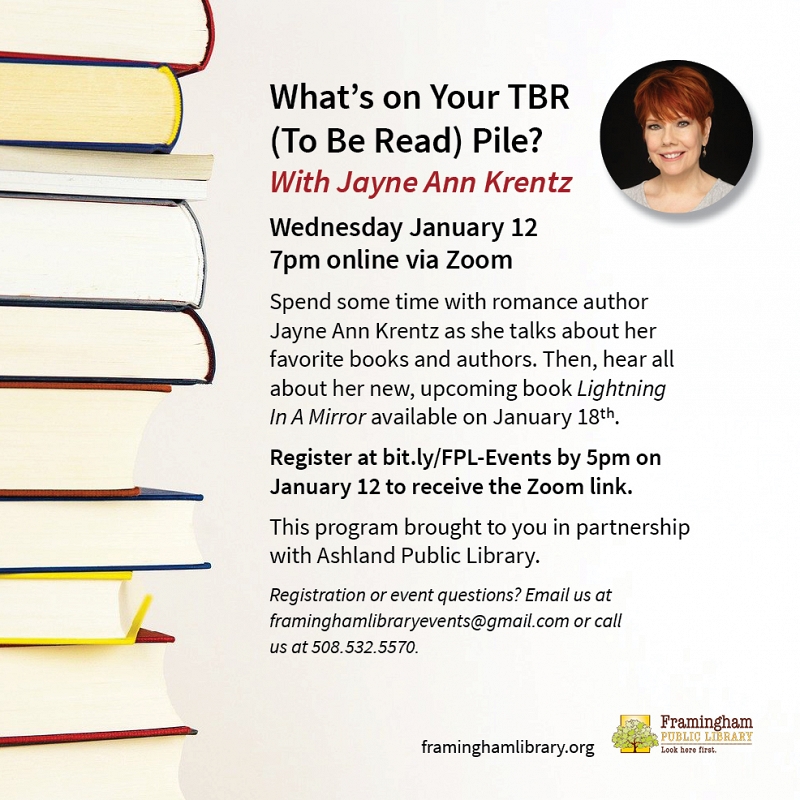 We'll spend some time with Jayne hearing all about her favorite books and authors. Then, we'll have a few minutes to hear all about her new, upcoming book Lightning in a Mirror which comes out on January 18th.
Registration required at: at http://bit.ly/FPL-Events.
In partnership with the Ashland Public Library (host library).