Adventures in Lifelong Learning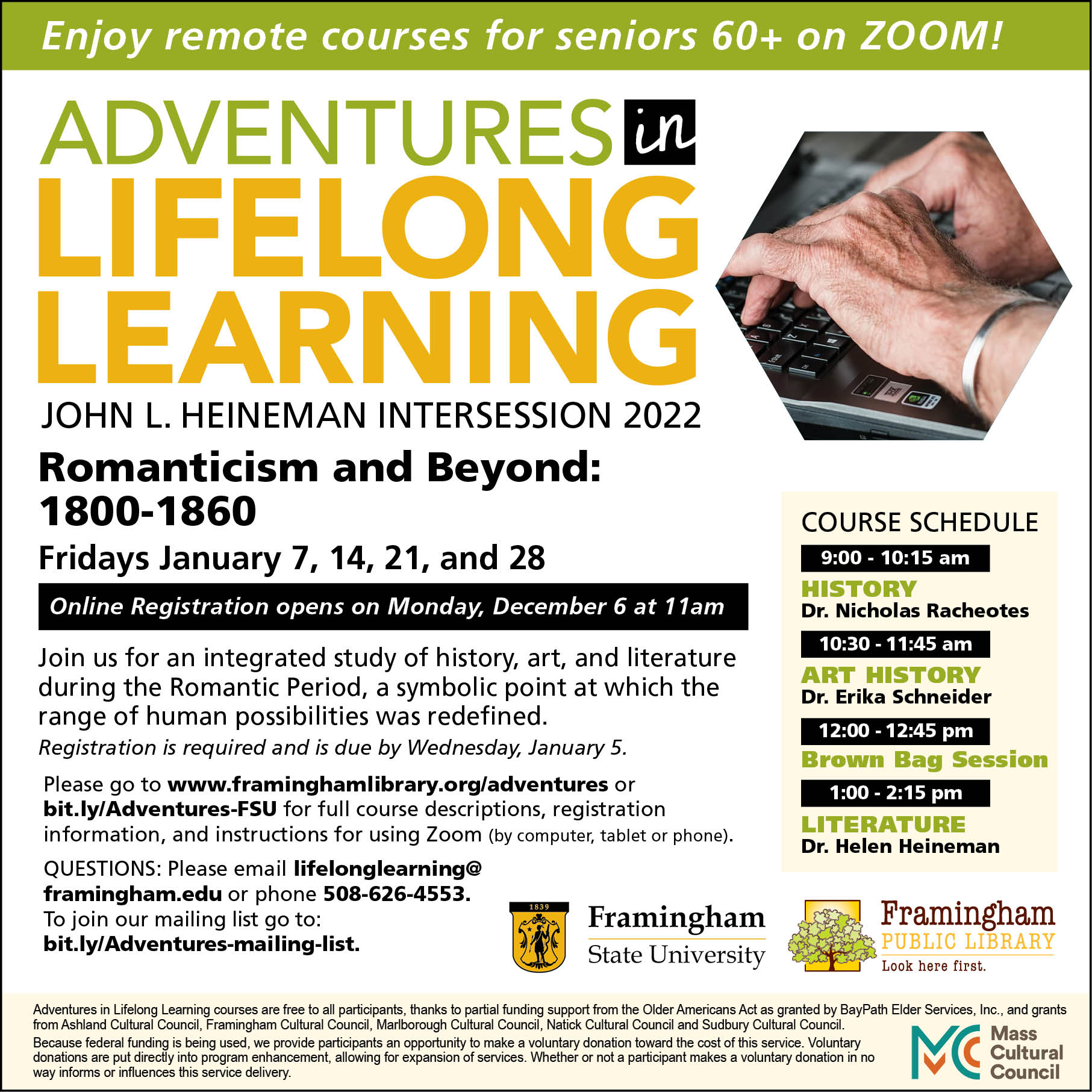 Registration is now closed. The first day of classes has been postponed to Friday, January 14, 2022, due to inclement weather.
For course descriptions, click here.
For faculty bios, go to: https://www.framingham.edu/academics/continuing-education/community-education/adventures-in-lifelong-learning/meet-the-faculty/
Please visit bit.ly/Adventures-FSU to join the mailing list and learn about our programming.
Links to books and related materials:
Frankenstein by Margret Shelley
Our courses will be accessible online and via the phone using the Zoom video- and audio-conferencing platform. Zoom can be downloaded and installed easily on laptops, desktops, tablets, and smartphones. In addition, you may dial into a Zoom meeting using a landline or cell phone.
Windows PC or Mac computer: Download and Install Zoom Windows and Mac: https://zoom.us/support/download
iPhone and iPad: Download "Zoom Cloud Meetings" from App store, or from browser: https://apps.apple.com/us/app/id546505307
Android phones and tablets: Download "Zoom Cloud Meetings" from Google Play, or from browser: https://play.google.com/store/apps/details?id=us.zoom.videomeetings
Once you have downloaded and installed the Zoom software on your computer or mobile device, join a test meeting to try out your audio and video and familiarize yourself with Zoom features: https://zoom.us/test